Ron Johnson Wants Transparency Concerning Church Victims

WTAQ
September 29, 2010

http://wtaq.com/news/articles/2010/sep/29/ron-johnson-wants-transparency-concerning-church-v/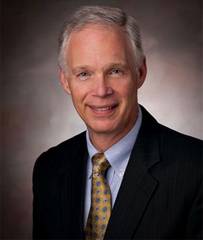 Ron Johnson (Photo courtesy Johnson campaign)



Republican U.S. Senate candidate Ron Johnson says organizations like schools and churches shouldn't be punished, but the perpetrators and those who protect them should be held accountable when it comes to abuse by priests.

In a statement Wednesday released by his campaign, Johnson said:

"I call upon the Green Bay Diocese to provide the utmost transparency in order to answer any lingering questions or doubt among victims of child abuse and those who seek to prevent child abuse in the future."

The Survivors Network of Those Abused by Priests, SNAP, urged Johnson to challenge the Green Bay Diocese to release the names and case histories for more than 50 priests believed to have assaulted children over the past several decades.

Johnson previously testified at a state Senate committee hearing in January opposing the language of the Child Victims Act.