Ohio Valley Priest Enters Guilty Plea

WTRF
September 29, 2010

http://www.wtrf.com/story.cfm?func=viewstory&storyid=86864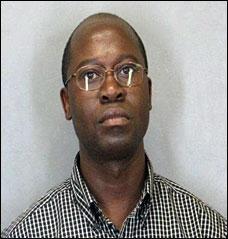 The Rev. Felix Owino



The Rev. Felix Owino entered a guilty plea to aggravated sexual battery Wednesday in Fairfax County, Va., Circuit Court according to court officials.

Authorities said Owino was arrested July 8, in Fairfax for the aggravated sexual battery of a minor.

Today after entering the plea, Owino learned he will be sentenced for the crime on Dec. 17.

Owino is a former Associate Professor at Wheeling Jesuit University and also had a residence at St. Paul Parish in Weirton.

He is being held at the adult detention center in Fairfax.

But members of the Survivors Network of those Abused by Priests said they believe there might be other victims.

"We suspect there are other crimes for which Owino could be prosecuted and convicted, which would likely keep him away from kids and behind bars even longer," SNAP Outreach Director Barbara Dorris said in a news release.

SNAP is asking Wheeling Bishop Michael Bransfield and others to disclose any other allegations of sexual abuse made against Owino.

"Church and college officials have a chance to help law enforcement by aggressively seeking out others with information about Owino," SNAP Director David Clohessy said in a news release. "It is their moral and civic responsibility to keep this child predator in jail and away from children."