Wi-sen Goper Johnson Opposed Bill to Crack down on Catholic Church Abuse Scandals

By Eric Kleefeld
TPM
September 30, 2010

http://tpmdc.talkingpointsmemo.com/2010/09/wi-sen-goper-johnson-opposed-bill-to-crack-down-on-catholic-church-abuse-scandals.php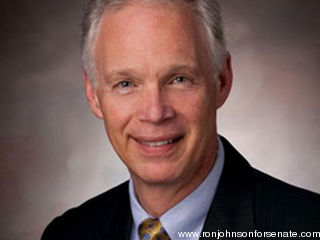 Republican candidate for senate Ron Johnson (WI).



Ron Johnson, the businessman and Republican nominee for Senate in Wisconsin against Russ Feingold, is now coming under fire for a previous foray into a public position that he took last January: When he testified against a bill that would have made it easier for adults who had been victims of childhood sexual abuse to sue the responsible organizations such as the Catholic Church.

Earlier this year, the Wisconsin legislature considered a bill as a result of the Catholic Church's abuse scandals, which would have eliminated the statute of limitations for victims to sue organizations responsible for sexual abuse, and created a three-year window for past victims to file new lawsuits. The bill, which failed to pass, was opposed by the insurance industry and church organizations -- and by Johnson, who had served on the Green Bay diocese's financial council. (Johnson is not Catholic himself, but a Lutheran.)

Johnson's testimony was first highlighted this past June by political columnist Daniel Bice of the Milwaukee Journal-Sentinel. Then in the past week, Bice again reported that the video was posted online.

"I believe it is a valid question to ask whether the employer of a perpetrator should also be severely damaged, or possibly destroyed, in our legitimate desire for justice," Johnson told a state legislative committee back in January.

"This bill could actually have the perverse effect of leading to additional victims of sexual abuse," he also added, "if individuals, recognizing that their organizations are at risk, become less likely to report suspected abuse."

The victims' rights group Survivors Network of those Abused by Priests (SNAP) has now called upon Johnson to urge the Catholic Church to release the names of priests accused of committing abuse.

Johnson reportedly no longer serves on the financial board, but did release this statement that seems to fall a bit short of SNAP's demand: "I call on the Diocese of Green Bay to provide the utmost transparency in order to answer any lingering questions or doubt among victims of child abuse and those who seek to prevent child abuse in the future."

The TPM Poll Average gives Johnson a lead of 53.0%-43.1%.