Be Inspired with Raquel: Church Leaders Are Fallible, but God Isn't

By Raquel Eatmon
Mansfield News Journal
October 2, 2010

http://www.mansfieldnewsjournal.com/article/20101002/LIFESTYLE/10020332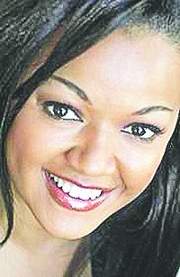 Raquel Eatmon



So many people -- perhaps even you -- were utterly shocked by the allegations. People -- perhaps you -- were in disbelief that a preacher could be involved in such a ruckus. A lot of church-going, Bible-toting faithfuls immediately rebuked the charges, casting it off as the devil's work -- perhaps you denied it, too.

I'll admit, it's gotten my attention, but not for the reasons most might think. I'm shocked at how shocked people are over the alleged actions of a man.

Rumors and allegations swirl through the pews of churches, chairs at the beauty salon and posts on websites about Georgia's powerful pastor, Bishop Eddie Long.

Four men have accused Long of coercing them to have sex with him in exchange for elaborate gifts. The men claim the abuse began when they were teenagers.

"I am not the man they are making me out to be and I will fight the charges," Long said after the allegations.

Bishop Long is sort of like a rock star in the black church alliance. He presides over the 30,000-member New Birth Missionary Baptist Church and his face has been plastered on books, magazines and television. He has hosted services attended by presidents George H.W. and George W. Bush, Bill Clinton and Jimmy Carter. And he has been a robust voice against homosexuality.

CNN reported that Long's ministries include "homosexual cure" programs to recruit gays and lesbians for conversion courses. Long has protested against same-sex marriage and was noted by one magazine as "one of the most virulently homophobic black leaders in the religiously based anti-gay movement."

The four accusers tell a different story: They characterize a sexual predator. "He's not a man, he's a monster," one of the accusers said.

Everybody knows the truth -- or they think they do. Maybe the truth is needed for the men involved in this case, maybe the truth will set them free. But what about the rest of the people, those who are horrified and shocked over the allegations: Will the truth be enough for them?

The truth wasn't enough for many Catholics, who watched one scandal after another slither through the church. Many parishioners are still grief-stricken.

The truth wasn't enough for supporters of New York's ex-governor, Eliot Spitzer, after he was busted over the very thing he fought against: prostitution.

This heartbrokenness, shame and distress come from placing faith in man over the true source of life.

Man is imperfect and sinful; when we glorify him, we devalue ourselves. When we look to another as superior, we shrivel up and become a part of a lame herd. Man can only disappoint or shock us when our admiration turns to infatuation. This is the type of allegiance, I believe, God wants us to give Him, not man.

I'm not a religious person. I'm spiritually rooted in an all-knowing and all-loving God. When I was a kid, we attended church every Sunday and even then, I figured out that something was wrong.

I couldn't understand why one religion declared superiority over another, as if God would accept only one. I thought God loved all of us, regardless whether we praised him in a church or a mosque.

Something in my spirit prohibited me from following the glamorization most churchgoers attached to their pastors. I've never agreed with those who twist biblical text for a personal gain, and I could never quite figure out how a self-proclaimed prophet turned a profit.

Prophet, anointed, holy man or not, Eddie Long's name has been added to a long list of Christian evangelical ministers who have been accused of sexual abuse in recent years. Maybe the case will go to trial; maybe Long will admit to the acts and repent; maybe the alleged victims will back away from these claims. But what will any of it mean to the men and women who placed Long and other powerful leaders on pedestals?

It will happen again and thousands of blindsided, brainwashed followers will succumb to devastation simply because they stored their treasures in man.

It appears to be a vicious cycle that interferes with the very thing God wants from us.

E-mail questions or comments directly to Eatmon at Raquel@RaquelEatmon.com or mail letters to Raquel Eatmon c/o Be Inspired with Raquel, P.O. Box 22153, Beachwood, OH 44122.