Bishop Eddie Long | Opposing Lawyers Differ in Style

By Bill Torpy
Atlanta Journal-Constitution
October 3, 2010

http://www.ajc.com/news/dekalb/bishop-eddie-long-opposing-656053.html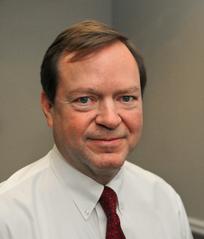 Craig Gillen



One is a pugnacious former federal prosecutor whose name is often followed by "no comment" in news stories; the other, a media darling who notched a victory in one of the most high-profile cases in recent Georgia history.

As they go about their jobs as attorneys for the defendant and plaintiffs in the Bishop Eddie Long lawsuits, Craig Gillen and B.J. Bernstein have employed differing lawyering styles as they try to shape the cases in the court of public opinion and in a DeKalb County courtroom.

Almost two weeks ago, Bernstein stood in front of a row of TV cameras and told the world about a lawsuit she had just filed against the popular pastor of New Birth Missionary Baptist Church. The suit alleges Long had engaged in sexual misdeeds with teenagers who saw him as a father figure.

Not only had she packed her lawsuits with lurid details, but she provided the public with gripping and damning sound bites to emphasize her allegations. "This is at the church, which reinforces how absolutely negligent and wrong and abusive and sick," she paused, her voice dripping with disgust at the last word, "for a pastor to abuse these kids in this way."

The case immediately exploded into a national story. Gillen, who had advised Long in 2007 when Congress investigated the finances of several mega-church pastors, was left to play defense and try to contain the quickly growing damage.

Long, who has vowed to vigorously fight the charges, was set to go on the national Tom Joyner radio show. But Gillen pulled the plug. The bishop was paying handsomely for Gillen's advice, legal observers say, and it was simple: Button it.

Instead, to the frustration of Joyner and a national audience eager to hear Long, Gillen took the microphone. "I'm the one to blame" for Long not appearing, he said. "I'm the lawyer." He added, "25,000 good folks are under attack, along with the bishop."

Asked by the host if Bernstein had any settlement offer before the suit was filed, Gillen responded, "The only communication I've had with B.J. Bernstein was when I wrote her a letter and told her that her conduct is in violation of state bar rules for making statements outside the province of the court system after a lawsuit has been filed."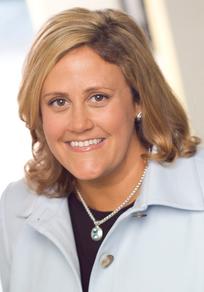 B.J. Bernstein



Gillen's legal style was forged in the tightly regimented halls of federal courts where judges frown on lawyers courting cameras. "I've always been a believer these cases should be tried in the courtroom, not in the press," he said in a short interview with The Atlanta Journal-Constitution. Dwight Thomas, another high-profile Atlanta attorney, and William Hill are joining in Long's defense.

Bernstein, a frequent legal commentator on CNN, has often taken on high-profile clients and, according to her website, guided them through "the maze of media inquiries when a case becomes part of the public discussion." Her site touts appearances on ABC's "Good Morning America," NBC's "Today Show," CBS' "Early Show," ABC's "Primetime Live," MSNBC, CNN, CNN International, Fox News, Court TV and "NBC Nightly News."

But, through her publicist, Bernstein declined to be interviewed for this story.

Matt Towery, a lawyer and former state legislator, knows both lawyers. "You could not have two more opposite styles for this case," he said.

Bernstein often comes across like a passionate crusader, using the media to make points with potential jurors or to put pressure on judges and politicians like she did in 2007 with the Genarlow Wilson case. But using the media can be a two-edged sword, observers say.

Towery got to know Bernstein as she waged an extended court, political and media battle to free Wilson, who was sentenced to 10 years after being convicted of having oral sex with a 15-year-old girl when he was 17. The case drew national attention as an outraged Bernstein fought to free the young man.

"If B.J. hadn't raised as much hell as she did, it wouldn't have caught my attention to get involved with the case," said Towery, who years earlier authored the legislation concerning sex with children. He came forward, alongside Bernstein, to say his bill had been misused in the Wilson case.

Bernstein, who started her career as a prosecutor in Gwinnett County and specialized in molestation cases, prevailed in the Georgia Supreme Court, and Wilson was freed.

"I think she's taking the same strategy today as she did in the Genarlow Wilson case," Towery said. "It's a calculated risk. But she rolled the dice before and has won."

Attorney Bruce Harvey, who also knows both attorneys, said Bernstein "did extremely well with Genarlow Wilson. That's how she branded herself. Craig is very straight and untelegenic in how he presents himself. That's where B.J. shines."

As a young federal prosecutor in the 1980s, Gillen excelled in what he once called "war trials" — long, complicated, bitterly contested cases against drug dealers, pornographers and fraud artists. His biggest case was convicting U.S. Rep. Pat Swindall of perjury. Later, as a special prosecutor investigating the Iran-contra scandal, he obtained an indictment against former Defense Secretary Caspar Weinberger on charges that he concealed notes from congressional investigators. Weinberger was later pardoned before standing trial.

As a defense attorney, Gillen acted like a surgeon during the 2001 Gold Club racketeering trial, skillfully slicing open federal witnesses. His client, Michael "Mikey Scars" DiLeonardo, a reputed Mafia capo, was acquitted. The following year, Gillen obtained dismissal of a corruption case against state Sen. Van Streat.

Then, he went after the prosecutor, U.S. Attorney Richard Thompson. Gillen urged the U.S. Justice Department to investigate Thompson for putting out a press release that implied there was collusion by then-Gov. Roy Barnes and special prosecutor Pete Skandalakis in dropping the charges against Streat. The department investigated and determined that Thompson had "violated his duty." Thompson resigned.

"He's a very tough guy," said Jerry Froelich, a former federal prosecutor who has known Gillen for decades. "He loves the courtroom, not so much the limelight."

Bernstein, on the other hand, "is on CNN a lot; it helps generate business," said Froelich, who has handled high-profile cases like the defense of former Atlanta Mayor Bill Campbell, who was sent to prison after a contentious corruption trial.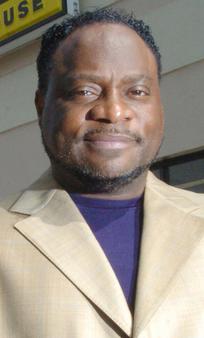 Bishop Eddie Long



Gillen did well after being forced to take to the airwaves after Bernstein's initial media assault, said Howard Weintraub, a former federal prosecutor and longtime defense attorney.

"I think Gillen did well going on the radio and keeping Long from going on; I'm sure Long was champing at the bit to go on," said Weintraub. "I think the storm is calming down in the Long case."

Several lawyers have wondered if Bernstein approached Long to settle the case before filing suit. Neither side would comment specifically on that, though Gillen on the radio seemed to indicate she did not.

"If filing the lawsuit was your first step, not the last, then you've backed everyone into a corner," said Gwinnett County District Attorney Danny Porter, who once was Bernstein's boss. But now that a lawsuit has been filed and the allegations are public, Long is forced to fight, he said. "All you have to do is look at Michael Jackson. Everyone saw his settlement [in a molestation case] as an admission."

Froelich agrees.

"How can he settle it? Once it's public now, it's his livelihood; it's a man's integrity," said Froelich. "It's an ideal case. I love clients who say 'Don't talk plea. I want to go to trial. And I have the money to back it up.'

"He's got to fight it and he's got to fight it hard."