Accusations of Church Cover-up Surface after Investigation Launched into Conduct of Archbishop

CTV
October 6, 2010

http://winnipeg.ctv.ca/servlet/an/local/CTVNews/20101005/wpg_bishop_101005/20101006/?hub=WinnipegHome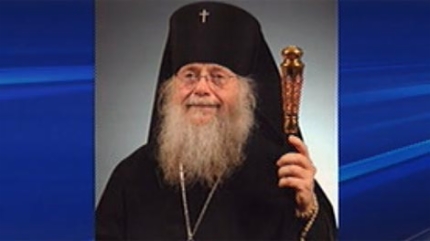 Archbishop Seraphim Storheim stepped down on Oct. 1.



A support group in the U.S. for victims abused by clergy is accusing a church of failing to act after learning of abuse allegations against an archbishop, who was previously a priest in Winnipeg.

"The church tends to view it as an occasion of sin…which can be confessed and everything is copacetic," said Melanie Sakoda, co-founder of Survivors Network of those Abused by Priests (SNAP).

On Tuesday, word spread that Archbishop Seraphim Storheim, from the Archdiocese of Canada - Orthodox Church in America, had stepped down on Oct. 1 following allegations of sexual misconduct.

Winnipeg police confirmed an investigation is underway.

"The allegations are historic in nature and it's an ongoing investigation. I won't be giving any more information," said Const. Rob Carver with Winnipeg police.

CTV News has learned the allegations involve the molestation of two 10-year-old boys in Winnipeg at the Rector of Holy Trinity Sobor, a Russian Orthodox church, nearly three decades ago.

Storheim was a priest at the church from December 1984 to June 1987.

Officials at the Holy Trinity Sobor would not comment on the allegations.

Melanie Sakoda said emails with concerns about the alleged abuse were sent to the head of the Orthodox Church in America, the governing body for the Archdiocese of Canada, in April of 2009.

Sakoda said the church did not act after receiving the information.

"These are very serious allegations and I think when a church hears them they have an obligation to their faithful," said Sakoda.Officials with the Orthodox Church in America told CTV News they were only made aware of the allegations recently when contacted by Winnipeg police, but admit rumours had been previously surfacing.

The church is now conducting its own investigation and Archbishop Storheim has gone on indefinite leave.

None of the accusations against Storheim have been proven in court.

Police have also not laid charges against him.