South Carolina Woman Looks to Marry a Convicted Killer She's Never Met

Fox News
October 6, 2010

http://www.foxnews.com/us/2010/10/06/sc-woman-looks-marry-convicted-killer-shes-met/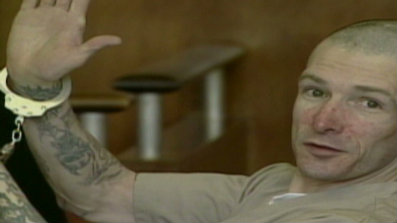 Joseph Druce



A South Carolina woman says she's found true love -- with a convicted killer behind bars whom she's never met, MyFoxBoston.com reports.

Shirl Borden is reportedly engaged to marry Joseph Druce, a Massachusetts inmate who is serving a life sentence without parole for the murders of two people, including a former priest convicted of sexually abusing children.

Borden, whose husband was a murder victim, told MyFoxBoston.com that she's been corresponding with Druce for five years.

"I see someone that's dedicated to trying to stop -- trying to advocate -- against people being abused, many children," Borden reportedly said of Druce. "I love him very much. He's got a wonderful personality. He's intelligent."

Druce was first convicted of killing a man in 1988, according to the station. He then was found guilty of killing John Geoghan, a former priest, in 2003 while spending time in a correctional facility in Shirley, Mass.