Eddie Long Sued for Defaulting on Property Loan

CNN
October 12, 2010

http://edition.cnn.com/2010/CRIME/10/12/georgia.long.lawsuit/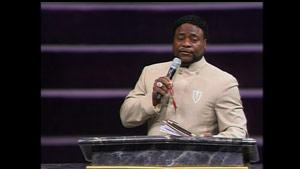 Eddie Long also faces lawsuits accusing him of luring young male church members into sexual relationships.



(CNN) -- Eddie Long, the controversial Georgia bishop, has been sued for defaulting on a property loan in Georgia.

A lawsuit on Monday asked DeKalb County State Court in the Atlanta area to order Long and others to pay off the $1.9 million debt in 10 days or be obligated to pay attorney's fees as well as the principal and interest.

The Atlanta Journal-Constitution reported that the suit "stems from August 2007 when Long and two business partners as part of the West Indies Holding Company" purchased a gym.

Mark Golder, attorney for the mortgage company, had no comment.

Four lawsuits accuse Long of using his power and influence within the 25,000-member New Birth Missionary Baptist Church to lure young male church members into sexual relationships.

The suits allege the relationships, which began when the men were in their teens, lasted over many months.

Long, who is married, has preached passionately against homosexuality over the years.