Quebec Woman Takes Sex-Abuse Case against Church to Canada's Top Court

By Marianne White
Vancouver Sun
October 12, 2010

http://www.vancouversun.com/life/woman+takes+abuse+case+against+church+Suepreme+court/3660283/story.html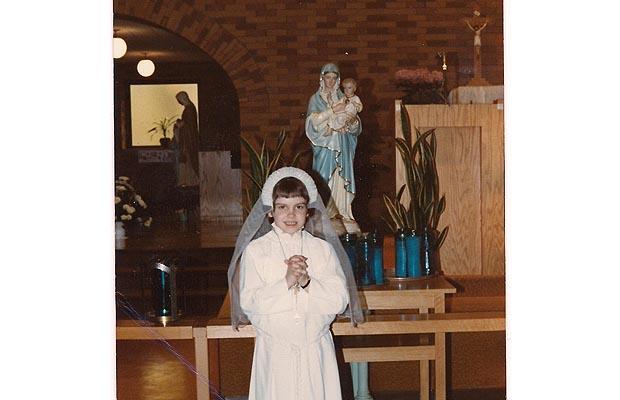 Christensen was abused by Roman Catholic priest Paul-Henri Lachance between the ages of six and eight.



Advocates for sexual-abuse victims in Quebec have long protested it is more difficult to seek compensation from the courts in that province than anywhere else in the country — but they're hoping the Supreme Court of Canada will change that.

The country's highest court will hear Wednesday the case of Shirley Christensen, 36, a Quebec woman who wants to sue the Roman Catholic Archdiocese of Quebec for allegedly allowing a priest to sexually abuse her between the ages of six and eight.

The priest, Paul-Henri Lachance, pleaded guilty in 2009 to several charges of sexual assault against Christensen and was sentenced to 18 months in jail.

"This is going to be an important decision for victims and one that could have an impact on similar cases before the courts," said Louise Langevin, a Laval University law professor who has counselled Christensen's lawyers in the past.

Christensen alleges the Quebec City archdiocese was responsible for Lachance and turned a blind eye on his behaviour after the allegations were brought forward.

Christensen's parents contacted the archbishop after their daughter confided in them and were told not to disclose the information, and that Lachance would be dealt with. He was eventually transferred to a neighbouring parish.

The archdiocese dismissed Christensen's civil action on the grounds of a Quebec law which says it is not possible to sue someone more than three years after the alleged abuse took place, unless it was impossible to bring the proceedings before the courts earlier.

The Quebec courts sided with the archdiocese.

Alongside Prince Edward Island, Quebec is the only province that still has limitations on how long after abuse an action can be launched in cases of sexual assault.

Law professor Daniel Gardner says that Quebec victims are not on an equal footing with those in other provinces.

"It is harder for victims to file civil action in Quebec than in other provinces," said Gardner, who teaches at Laval University.

He noted that most provinces changed their legislation on statutes of limitations following a landmark decision from the Supreme Court in 1992 that ruled the time for filling a lawsuit is "paused" until the victim was reasonably capable of discovering the wrongful nature of the abuser's acts, and the connection between those acts and the victim's injuries.

The ruling applied to common law and since Quebec has a civil code, the Supreme Court decision didn't stand.

"Quebec is giving peace of minds to abusers, but what about the peace of minds of victims?" said Christensen's lawyer Alain Arsenault. "They suffered a major trauma, they need more often than not psychological support and they cannot seek compensation for that."

In her motion, Christensen alleged psychological trauma prevented her from bringing the case to light earlier than 2006, when she became aware of the magnitude of what she had been through since being abused.

Langevin and Gardner both say that if the Supreme Court doesn't side with Christensen, it will be up to victims' groups to put pressure on the Quebec government to change its provincial legislation.

The Quebec branch of the Association of Victims of Priests is keeping a close eye on the case and will protest in front of the Supreme Court on Wednesday.

"Quebec is a safe haven for abusing priests and that has to change," said association president France Bedard.

Over the past decade, at least two class-action suits have been launched in against congregations in Quebec City and Montreal.