Windsor Court to Hear Charges against Rev. William Hodgson Marshall

By Sarah Sacheli
Windsor Star
October 13, 2010

http://www.windsorstar.com/news/Abuse+charges+against+former+Windsor+priest+transferred+Windsor+court/3664219/story.html?cid=megadrop_story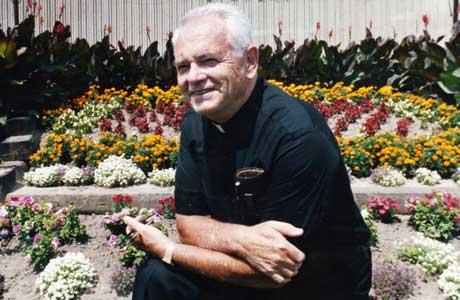 Rev. William Hodgson Marshall, shown in this August 1986 photo, appeared in court Wednesday to face charge of sexual abuse for incidents that occurred between 1981 and 1985.



WINDSOR, Ont. — An aged and ailing priest will be prosecuted in Windsor for alleged sexual abuse of boys in Sudbury and Toronto.

"The plan is to have them all transferred to this jurisdiction," said defence lawyer Andrew Bradie, who represents Rev. William Hodgson Marshall.

Marshall, 88, was first charged in May with one count of sexual assault related to alleged incidents that occurred in Windsor in the early 1980s. Since then, 15 more people in Windsor, Sudbury and Toronto have come forward alleging they were also victimized by Marshall.

Six people in Windsor, six people in Sudbury and four in Toronto, at least some of them former students at Catholic schools where Marshall was assigned, have accused the Basilian priest of abusing them. The charges date back as far as 1953.

"The investigation began here," said Bradie, explaining why all the charges will be transferred to Windsor.

Marshall taught at Assumption College Catholic High School in Windsor in 1955 and at Holy Names high school, where he was also the principal, from 1985 to 1989.

Marshall bounced from city to city during his nearly five decades as an active priest. Ordained in 1951 at the age of 28, Marshall's early years as a priest were spent bouncing from school to school before he settled at St. Charles College in Sudbury for almost 17 years.

He later served as teacher and principal in Sault Ste. Marie, then Windsor before moving to the Caribbean island of St. Lucia, where he carried out missionary work from 1989 to 1996.

Soon after leaving the Caribbean island, Marshall was placed at the Saint Luke Institute in Silver Springs, Md., which offers a treatment program for clerics with psychological or spiritual problems.

Bradie said Marshall will not be required to attend his next court appearance, scheduled for Oct. 27. "He's not well," said Bradie, explaining that as well as being of an advanced age, Marshall has skin cancer.