Ont. Priest's Sex Charges All Moved to Windsor

CBC News
October 14, 2010

http://www.cbc.ca/canada/windsor/story/2010/10/14/windsor-priest-sex-charges.html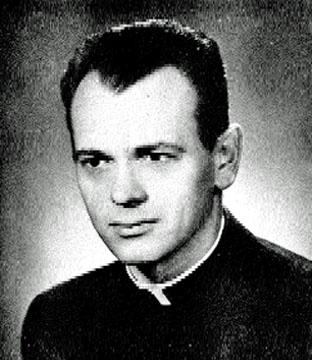 Father William Hodgson Marshall, shown here in the 1955 Assumption College yearbook, is facing 16 charges relating to thealleged sexual assaults of former students in Toronto, Sudbury and Windsor.



All the charges against a former Catholic priest and high school principal in Ontario will be prosecuted in the city of Windsor, Ont.

William Hodgson Marshall, 88, is facing 16 charges, including sexual assault and indecent assault stemming from alleged incidents in Windsor, Sudbury and Toronto.

On Wednesday, a judge in Windsor ruled all the cases would be heard in the southwestern Ontario border city.

"The investigation began here," said Marshall's lawyer, Andrew Bradie.

"Mr. Costa, of the Crown attorney's office, has first carriage of it [and] I think obviously there's an interest from everyone's perspective to have this dealt with, if possible, at one time before one judge rather than piecemeal and that's the theory behind it in any event," Bradie said.

Accused suffering from skin cancer

Marshall was originally charged with a single count of sexual assault in May.

Since then, 15 more alleged victims have come forward -- six are in Windsor, six in Sudbury and four in Toronto -- with allegations dating back to the 1980s and 1950s.

Marshall is still in Toronto, and because of his ailing health due to skin cancer, he was not able to attend the courthouse in Windsor on Wednesday.

Between 1950 and 1954 Marshall taught and coached basketball at St. Michael's College in Toronto.

From 1955 to 1957 he taught at Windsor's Assumption College, then returned to St. Michael's.

During the 1960s and 1970s Marshall moved between several Canadian cities, including Saskatoon, Sudbury and Sault Ste. Marie.

In 1985, Marshall was the first principal of the newly-built Holy Names Catholic High School in Windsor, where he stayed until 1989.

The next court date for Marshall is in early November.