Another Lawsuit Filed against New Birth

By Shelia M. Poole
Atlanta Journal-Constitution
October 14, 2010

http://www.ajc.com/news/dekalb/another-lawsuit-filed-against-682625.html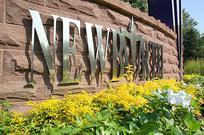 New Birth Missionary Baptist Church is named in the lawsuit but not its minister, Bishop Eddie Long.



New Birth Missionary Baptist Church is the focus of another lawsuit, this one by a former employee who alleges she was the victim of sexual harassment, sexual discrimination and retaliation.

Tama Colson, who is described in the lawsuit as a married resident of Georgia, claims a male supervisor showed her photographs of a male sex organ on a cellphone. In a lawsuit filed Wednesday in U.S. District Court in Atlanta, Colson alleges she was harassed, demoted and later discharged from the Lithonia church after she complained.

Barbara Marschalk, an attorney who represents New Birth said it was "too premature for us to comment now."

Colson, who also attended New Birth with her family, said in the suit that she was hired by the church in August 1998 as an audio engineer and was eventually promoted to duplication manager, overseeing the reproduction of broadcasts of New Birth services.

The lawsuit alleges that in October 2009, a male supervisor in the church's television department showed her a picture of a sex organ on his cellphone. Colson said she was "horrified" and asked the supervisor "what the hell is your problem." She said he grinned and walked away.

The lawsuit claims the church was aware of previous incidents between the supervisor and female employees and congregants but never took corrective action.

In May 2010, the suit alleges, Colson learned that her department was going to be placed under the control of the television department, where the male supervisor worked. She asked to be transferred out of that department or warned that she would resign. A church elder convinced her to stay, but in June she found out that the man would be her boss. She said he began a "campaign of torment" against her, including coming into her office and staring.

She complained and alleges she was later demoted to secretary. Eventually, she claimed, she was discharged from the job.

The suit seeks an unspecified amount in damages.

Bishop Eddie L. Long, who is facing his own legal woes, is not named in this lawsuit. Long has been sued by four young men who allege who used his position to coerce them into sexual relations. New Birth is also named in those lawsuits. Long, in an earlier statement, said the claims were untrue.

Long, who oversees a prominent ministry that reaches into several countries, is also a defendant in a lawsuit that alleges he and two others defaulted on a property loan. The suit, filed in DeKalb County State Court Monday, is seeking $1.9 million.

The new suit stems from August 2007 when Long and two business partners as part of the West Indies Holding Company bought a gym in Jonesboro. Long's partners include Marrion Heflin, a self-employed businessman, and Frederick Folson of McDonough, who runs a Lithonia nonprofit.