Australian Fm Kevin Rudd Defends Catholic Abuse Response

Politically Illustrated
October 17, 2010

http://politicallyillustrated.com/index.php?/page/world/1936/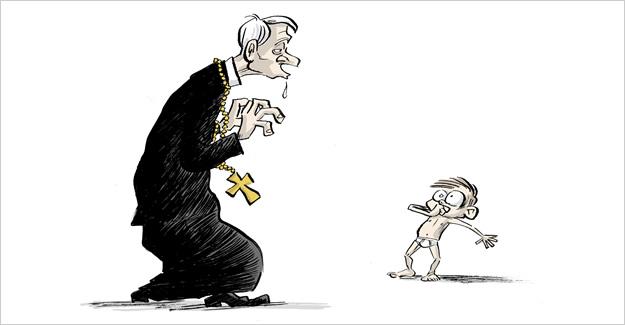 White collar crime by Martin Sutovec.



WASHINGTON (Politically Illustrated) – Australian Foreign Minister Kevin Rudd defended the Catholic church's response to allegations of sexual abuse within its ranks, saying, "I would acknowledge the enormous work which the church has done."

"This will not hurt his party in the upcoming elections," Mark Killop, a resident of Sydney, Australia, told Politically Illustrated. "No one is particularly religious in Australia, but the majority of the people recognize the enormous importance that the Catholic church has had here. For example, during the era as a British colony, Australia lacked schools and hospitals. It was with help from the Catholic church that the nation was able to help its people with education and health care."

Mr. Rudd's comments come as he travels to Rome for canonization celebrations for Australia's first saint, Mary MacKillop, who was briefly ex-communicated for reporting a priest for sexual abuse. Australia is naming her the patron saint of abused children.

"Everyone here is excited to have Mary as our saint," said Mr. Killop. "She's the first saint for Australia."

Part of Ms. MacKillop's appeal is that she has a "no goody-two-shoes" attitude, according to Mr. Rudd.