Twin Cities Archdiocese to Reorganize

Fox 9
October 15, 2010

http://www.myfoxtwincities.com/dpp/news/minnesota/twin-cities-archdiocese-to-reorganize-oct-15-2010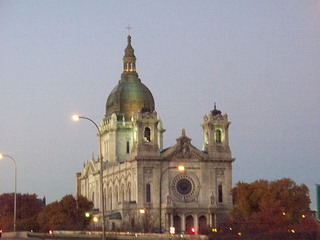 Basilica of St. Mary, Minneapolis



St. Paul, Minn. - Some churches will be closed and some parishes merged under plans to reorganize the Archdiocese of St. Paul and Minneapolis.

Archbishop John Nienstedt is expected to release plans this weekend to reorganize the 800,000-member and 213-parishes starting next year.

The plan is expected to be delivered to churches Friday. Details are embargoed until the parishioners are informed on Saturday and Sunday.

The archdiocese says the restructuring was brought on by tighter budgets, shifting demographics and a forecast of fewer priests.

Jim Lundholm-Eades, a member of the task force that worked on the plans, says that plans also call clustering multiple parishes under a single pastor and sharing resources between congregations.