Historic Week for Jewish Advocates for Children in Fight against Abuse

Cliffview Pilot
October 19, 2010

http://www.cliffviewpilot.com/public-safety/1746-historic-week-for-jewish-advocates-for-children-in-fight-against-abuse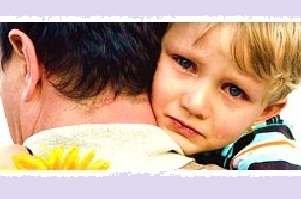 Courtesy of the Jewish Board of Advocates for Children



For the first time ever, a faith community is dedicating a week toward awareness of child abuse. The Jewish Board of Advocates for Children -- joined by leading Orthodox rabbinical and communal organizations -- is sponsoring National Jewish Week for the Prevention of Child Abuse, through Sunday.

Those involved are aware of its magnitude, not only in the Jewish community but throughout the nation. Their stated aim is to inspire others to create a safer world, free from abuse, for our children.

The week began Sunday in Chicago, where about 200 Jewish people, rabbis, professionals, parents and adult survivors of abuse united for lectures and discussions. That gathering will be recreated this Sunday in Brooklyn.

The advocacy group has asked synagogues, yeshivas, day schools and communities nationwide to focus on spreading awareness of the growth of sexual, physical and emotional abuse of children.

It is urging those groups to use websites, mailing lists and email lists to get the word out. The group also has provided a poster that can be downloaded and hung in various venues.

What's more, the advocates have asked the groups to create a list of local and national resources for victims of abuse and their families to get emotional support, psychological services and legal help.

A Shiur from a rabbi would be immensely helpful, as well, the group says, as would a lecture from a psychologist or mental health professional specializing in treating abuse survivors, or a lawyer specializing in legal prevention techniques, and remedies, a crime prevention expert, or adult survivors of abuse.

Finally, the advocacy group wants a group effort geared toward creating local support groups for survivors of abuse run by mental health professionals with confidentiality and safety.

While the Catholic Church was drawing headlines for widespread instances of sexual abuse by priests against children, the Jewish population was discovering similar acts. However, the community has been divided over reporting the abusers, making those in favor of it even more vocal.

Although administrators at many Jewish elementary schools say they believe reporting sex abuse doesn't violate their faith, a study shows they're afraid they're not properly trained in recognizing it -- an admission that some say could lead to the kind of attention needed to root out the problem.

A recent poll of 135 North American yeshivas and day schools found an overwhelming number of administrators who say they have policies in place to deal with sexual abuse. Nearly all agree reporting abusers to authorities wouldn't violate halacha. Still, they didn't feel confident in their ability to recognize signs of abuse.

Originally known as the N.Y.S. Yeshiva Parents Association, the Jewish Board of Advocates for Children has successfully lobbied for a state law that requires all non-public schools in New York to fingerprint and background-check their prospective employees.

It makes a difference to countless families in North Jersey who send their children to schools just across the border in Rockland County or across the river to New York City.