Priest Sentenced to Pay More Than $3.8 Million

WEWS
October 20, 2010

http://www.newsnet5.com/dpp/news/local_news/akron_canton_news/priest-sentenced-to-pay-more-than-$3.8-million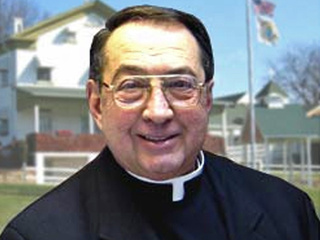 Father Sam Ciccolini



An Akron priest was sentenced to one day in prison on Wednesday, after pleading guilty to tax-related charges.

Samuel Ciccolini, 66, pleaded guilty to structuring financial transactions to evade reporting requirements and making and subscribing a false tax return. Ciccolini must pay $3.5 million is restitution.

Prosecutors said Ciccolini made more than a hundred cash deposits at Akron banks, in an attempt to avoid reporting that money. He also filed out tax return forms, saying his income was $101,064, instead of the actual $407,062, court documents said.

Ciccolini was also sentenced to pay $350,000 in fines and will be on three years of supervised released.

Ciccolini, a Roman Catholic priest, is the founder of a drug and alcohol rehabilitation center called the Interval Brotherhood. In July, he took a voluntary leave of absence from his role as executive director of the facility.