Paedophile Priest Wilfred Dennis Found Guilty of More Offences

By Sean Fewster
Adelaide Now
October 22, 2010

http://www.adelaidenow.com.au/news/south-australia/paedophile-priest-wilfred-dennis-found-guilty-of-more-offences/story-e6frea83-1225942366840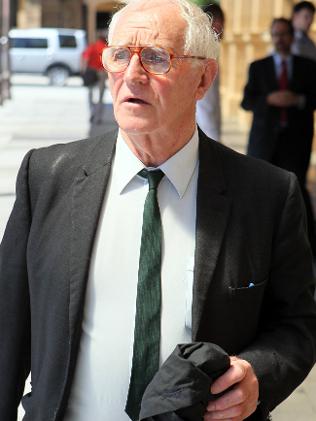 Former Anglican priest Wilfred Edwin Dennis leaves the District Court in Adelaide earlier this yeaê



HE vowed to spend his life caring for all God's children instead, Wilfred Dennis' deviant existence has been about abusing them, and destroying their innocence.

Already jailed twice for sexually assaulting altar boys, Dennis was today found guilty of seven more offences committed between 1975 and 1979.

Dennis, 75, had pleaded not guilty to multiple counts of indecent assault and unlawful sexual intercourse.

Today, District Court Judge Paul Rice acquitted Dennis of one offence, but found him guilty of the remaining counts.

He remanded Dennis in custody for sentencing submissions in December.

Dennis is currently serving a 20-month sentence for sex offences, and served a six-month term in the 1970s for like crimes.