Former Priest Faces Assault Charges a 75-year-old Former Priest Has Appeared before Kells District Court on 71 Charges of Indecent Assault.

RTE News
October 22, 2010

http://www.rte.ie/news/2010/1022/bradyr.html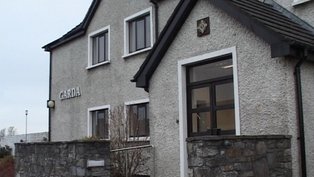 Kells Garda Station



A 75-year-old former priest has appeared before Kells District Court on 71 charges of indecent assault.

Raymond Brady of Baltrasna, Oldcastle, Co Meath, has been remanded on continuing bail to appear before the court again next month.

Det Garda Bryan Moroney told Judge Eamon O'Brien that he arrested Mr Brady on 19 October and brought him to Kells Garda Station. The defendant had nothing to say in reply to the charges.

The charges date from 1964 up to 1978 and allege Mr Brady indecently assaulted a number of victims in Co Meath.

His solicitor asked the judge to warn the media about the dangers of adverse pre-trial publicity and said that her client enjoyed the presumption of innocence.

Judge O'Brien said he did not think the media believed in that presumption in this jurisdiction.

He adjourned an application for free legal aid and said he would discuss that at the next hearing.