Evil Paedo Priest Jailed for 21 Years

The Sun
October 22, 2010

http://www.thesun.co.uk/sol/homepage/news/3192776/Evil-paedo-priest-jailed-for-21-years.html?OTC-RSS&ATTR=News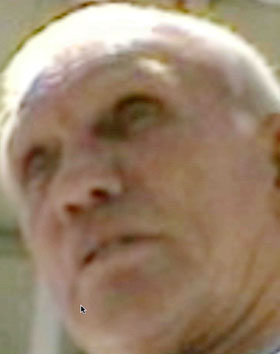 Jailed ... paedophile priest James Robinson



AN ex-priest who carried out a horrific campaign of sexual abuse against young boys was jailed for 21 years today.

Paedophile James Robinson was found guilty of 21 charges of sexual abuse between 1959 and 1983.



The beast was extradited back to the UK from California last year after fleeing to the US in 1985 after he was first accused.