Pedophile Faces Extended Sentence

By Peter Hardwick
The Chronicle
October 23, 2010

http://www.thechronicle.com.au/story/2010/10/23/pedophile-gerard-byrnes-jail-sentence-appeal/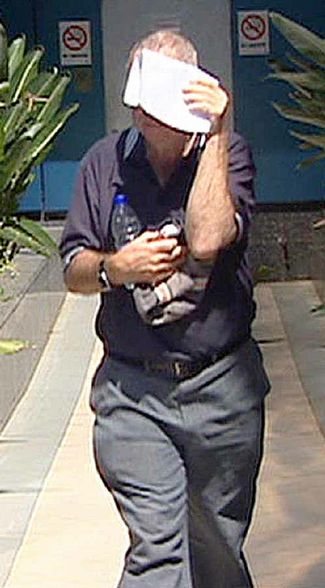 Pedophile school teacher Gerard Byrnes leaves the Toowoomba Watch house after his arrest in November, 2008.



PEDOPHILE school teacher Gerard Vincent Byrnes may face an extended period in jail after Attorney-General Cameron Dick yesterday lodged an appeal against the leniency of his sentence.

The mother of one of Byrnes' 13 victims told The Chronicle yesterday the families were relieved the Attorney-General had appealed what was seen as a very lenient sentence.

"We welcome the appeal very much," she said.

"It's what we've been hoping for.

"We have been sending letters hoping there would be an appeal and it's fantastic that he (Attorney-General Cameron Dick) has picked it up and run with it."

Arguably Toowoomba's most despised individual, Byrnes, 61, was on October 4 sentenced to 10 years jail, to serve a minimum of eight years, after confessing to the rape and molestation of young girls in his Catholic primary school classes between January, 2007, and November, 2008.

Having already spent almost two years in pre-sentence custody at the time of sentence, Byrnes could be out of jail and back on our streets within six years.

In all, he pleaded guilty to 10 counts of rape, 33 counts of indecent treatment of a child, and one of maintaining an unlawful sexual relationship with a child.

His 13 victims were aged between just nine and 10 at the time.

At his sentencing in Toowoomba District Court, which was attended by many of the families of the child victims, Judge Sarah Bradley heard Byrnes had regularly called girls up to his desk at the front of the classroom, where he molested and raped them after having them sit on his lap.

Adding to what could only be described as a gross breach of trust was that Byrnes had been the school's designated Child Protection Officer at the time, the very person responsible for protecting the children from such appalling abuse.

After his arrest, Byrnes had described his disgraceful behaviour to police as: "It was just sort of sexually pleasing to do it".

Crown prosecutor Sarah Farnden at sentence had sought a jail term as high as 18 to 20 years, and submitted that Byrnes should receive a sentence of not less than 14 years. State Attorney-General Cameron Dick yesterday lodged an appeal against the sentence with the Court of Appeal in Brisbane.

"The grounds of this appeal are that this sentence fails to reflect the gravity of the offence, that the sentence fails to act as a sufficient deterrent, and that the sentencing judge gave too much weight to factors of mitigation," Mr Dick said.

A date for hearing the appeal has not yet been set.

Seven of the victims' families are suing the Toowoomba Diocese of the Catholic Church over the abuse experienced by the children at the hands of Byrnes.