Duenweg Pastor Charged with Receiving Child Porn

KOAM
October 26, 2010

http://www.koamtv.com/Global/story.asp?S=13392178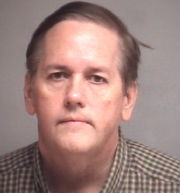 Michael Alan Crippen



News release issued by the office of the U.S. Attorney for the Western District of Missouri

SPRINGFIELD, Mo. - Beth Phillips, United States Attorney for the Western District of Missouri, announced that a Duenweg, Mo., man was charged in federal court today with receiving child pornography over the Internet.

Michael Alan Crippen, 51, of Duenweg, was charged in a criminal complaint filed in the U.S. District Court in Springfield, Mo. Crippen is the pastor at First Baptist Church in Duenweg.

According to an affidavit filed in support of today's criminal complaint, Crippen was identified during an investigation by the Dutch National Police into a Web site in The Netherlands that contained child pornography. Europol provided information to federal agents in the United States, who identified Crippen's computer as one that downloaded child pornography in August 2009. Law enforcement officers contacted Crippen at his residence on Oct. 13, 2010, and seized his laptop and desktop computers. At least 100 images of child pornography were found on the computers, the affidavit says, including children under 10 years of age.

Crippen was arrested yesterday and remains in federal custody pending a detention hearing on Friday, Oct. 29, 2010. The government has filed a motion that Crippen be held without bond until his trial. Crippen is a danger to the community, the motion states, because he holds a position of trust that provides access to minor children and his residence is located adjacent to an elementary school. The motion also states that Crippen is a flight risk because he has applied for employment as a pastor in another community and had a job interview scheduled for today.

Phillips cautioned that the charge contained in this complaint is simply an accusation, and not evidence of guilt. Evidence supporting the charge must be presented to a federal trial jury, whose duty is to determine guilt or innocence.

This case is being prosecuted by Supervisory Assistant U.S. Attorney Michael S. Oliver. It was investigated by the U.S. Immigration and Customs Enforcement (ICE) Office of Homeland Security Investigations (HSI) and the Southwest Missouri Cyber Crimes Task Force.

Project Safe Childhood

This case was brought as part of Project Safe Childhood, a nationwide initiative to combat the growing epidemic of child sexual exploitation and abuse launched in May 2006 by the Department of Justice. Led by United States Attorneys' Offices and the Criminal Division's Child Exploitation and Obscenity Section (CEOS), Project Safe Childhood marshals federal, state and local resources to better locate, apprehend and prosecute individuals who exploit children via the Internet, as well as to identify and rescue victims. For more information about Project Safe Childhood, please visit www.projectsafechildhood.gov.