Call for Clerical Abuse "Distinction"

RTE News
October 26, 2010

http://www.rte.ie/news/2010/1026/abuse.html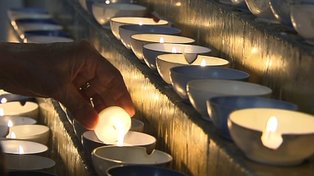 Catholic Church - 45 priests attend regional meeting



Catholic Church authorities need to distinguish between the paedophile priest and the cleric who committed a minor indiscretion with a teenager 30 or more years ago, according to a spokesman for the new Association of Catholic Priests.

Father Tony Flannery said many priests who attended a meeting in Co Mayo this afternoon sympathised with colleagues who had been excluded from ministry even though their behaviour since the transgression had been blameless.

The co-founder of the fledgling association was speaking following its first regional meeting in Claremorris.

He said that the 45 priests who attended spent a lot of their gathering, which lasted two hours, debating how bishops and religious superiors handled allegations of child abuse levelled against colleagues.

He said there was a strong feeling that a distinction needed be made between the paedophile, whose history involved a pattern of child abuse and who had to be kept away from children, and the man who had behaved inappropriately towards a teenager shortly after emerging from a seminary three decades ago.

The question was asked at the meeting whether it was just that both types of offenders had been publicly shamed in their parishes and religious communities by being withdrawn from ministry.

Fr Flannery said there was also a strong feeling at the meeting that the new association needed to help priests to minister more effectively.