Notorious Pedophile Ex-Priest Sued

The Record
October 28, 2010

http://www.recordnet.com/apps/pbcs.dll/article?AID=/20101028/A_NEWS09/10280316/-1/A_LIFE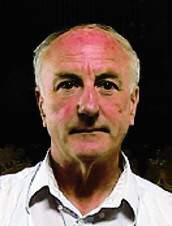 Oliver O'Grady



STOCKTON - A lawyer for a California man says his client has filed a lawsuit against a defrocked pedophile priest who said in 2005 deposition he molested as many as 25 children in Northern California.

Attorney Joseph George said the civil lawsuit filed Wednesday in San Joaquin County Superior Court accuses Oliver O'Grady of repeatedly sexually assaulting his client when he was 5.

George said the alleged acts took place at a Turlock parish. The alleged victim, now 24 years old, is not identified in the suit. The lawsuit is seeking unspecified compensation for what it terms "emotional scars."

O'Grady, now 65, was deported to his native Ireland in 2000 after serving prison time on a 1994 conviction for molesting two brothers.

In March, he was reported living in Rotterdam, the Netherlands, but has since left with an unknown destination.

O'Grady was the subject of the 2006 documentary "Deliver Us From Evil." In the film, he detailed how he preyed on children, and he claims Catholic Church officials knew about his abuses but protected him by moving him from parish to parish. He served as a priest at St. Anne's Catholic Church in Lodi from 1971 to 1978. He later served at Church of the Presentation in Stockton.

Stockton Diocese spokeswoman Barbara Thiella declined to comment on the lawsuit because the diocese has not seen the suit.