Victim Not Surprised by Former Priest's Not Guilty Plea

WBIR
October 28, 2010

http://www.wbir.com/news/local/10news_at_five/article/140162/173/Victim-not-surprised-by-former-priests-not-guilty-plea

[with video]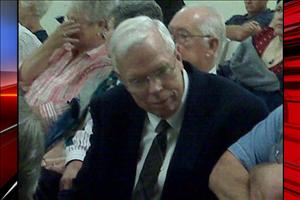 Father William Casey



The alleged victim of sexual abuse involving a former priest said he was not surprised William Casey pleaded not guilty in a Sullivan County courtroom Thursday.

Warren Tucker spoke following the ten-minute court hearing, saying, "He would take me back and forth from Kingsport to Greene County where he lives and had a rural cabin on his property. (Sullivan County) was the majority of abuse."

Sullivan County is the third courtroom hearing these cases. In July, Casey pleaded guilty to crimes against nature. He was sentenced to two years of probation. In August, he pleaded not guilty for other sexual abuse charges in Scott County, Virginia. Tucker has filed charges in Greene County, but they haven't announced if the state will pursue the case.

Tucker now questions the role Casey, 76, has with the Diocese of Knoxville.

"He goes into North Carolina and pleads guilty and convicted of a felony sex crime and the bishop cannot begin the liazation process?"

Bishop Richard Stika said prior to Thursday's appearance that laiciation, or dismissal from the clerical state, is a decision made by the Vatican. He said he supports the action.

"The suspension decree permanently suspended Mr. Casey from priestly ministry, permanently removed his priestly faculties, and decreed that Mr. Casey count not present himself as a priest," Bishop Stika said in a statement.

Tucker said all he wants is justice.

"The fact that he pleaded not guilty is ludicrous. But we'll go through the system and see what happens," he said.

His next court date has been set for February 2. The trial will begin April 11th.

Previous Story: Update: Former priest pleads 'Not Guilty' on child sex charges

Former Roman Catholic priest William Casey entered a plea of not guilty of child sex charges Thursday morning in a Sullivan County court. His next court date has been set for February 2. The trial will begin April 11th.

Previous Story

A former Roman Catholic priest is scheduled for arraignment in East Tennessee on child sex charges.

William Casey was arrested Sept. 3 at his home in Greeneville after a Sullivan County grand jury indicted him on charges of criminal sexual conduct and aggravated rape. He was scheduled to be in court Thursday.

An Indiana man claims the now- 76-year-old Casey molested him several times while Casey was a priest at St. Dominic's Catholic Church in Kingsport.

Casey pleaded guilty in July to crimes against nature in North Carolina. He was given 24 months of supervised probation. He faces forcible sodomy and indecent liberties with a minor charges in Scott County, Va., where he pleaded not guilty.