Church's Response Team Took Seven Years to Believe Abuse Victims' Allegations

By Miriam Dalli
Malta Today
October 30, 2010

http://www.maltatoday.com.mt/news/national/church's-response-team-took-seven-years-to-believe-victims'-allegations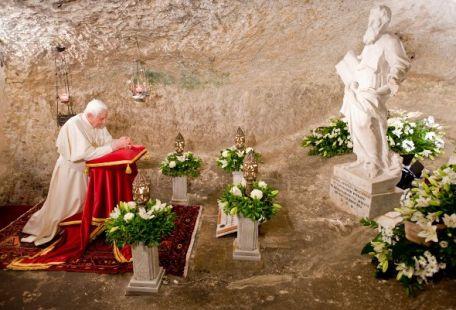 The Papal visit this year speeded up momentum for the abuse victims' case.



Five of the victims of past sexual abuse by priests at St Joseph's Home have had their allegations confirmed by the Maltese Church's response team for victims of priest sex abuse.

Even though they have been told their case will be sent to the Vatican for adjudication, the Catholic Church may decide to have their case heard in Malta instead of Rome.

Philip Cauchi, 40, Joseph Magro, 38, Lawrence Grech, 38, Olivier Goodram, 39 and Joseph Mangion, 37, this morning described the letter from the Missionary Society of St Paul as one step forward for their liberation.

Speaking on behalf of the victims, journalist Lou Bondì said it was a 'disgrace' that it took seven years to register their allegations as founded, even though there was enough evidence for the case to start.

Bondì reiterated that it was only due to the Pope's recent visit earlier this year, that the process gained momentum. "The victims had a positive experience with Mgr Carmel Scicluna, the papal delegate on their case, who has worked really hard on the case," Bondì said, adding that it could not be said the same about the Church response team, which investigates priest sex abuse cases.

The victims, individually, were informed through a letter that "the case will be passed on to Rome."

The letter was signed by the superior general of the Missionary Society of St Paul (MSSP), of which the accused priests were members. However, Lawrence Grech, who had been the first victim to come out with the alleged sexual abuse back in 2003, expressed skepticism.

"The letter was possibly written by a lawyer, it's too open-ended and could give rise to many interpretations," Grech said.

Initially, there had been four members of the MSSP who were charged by police: Br Joseph Bonett, Fr Charles Pulis, Fr Conrad Sciberras (who escaped to Italy) and Fr Godwin Scerri. However, the letter only mentioned Pulis, Sciberras and Bonett as the accused against whom allegations had been founded.

"The Church's Response Team has not found enough evidence against Fr Godwin Scerri and therefore he was not mentioned in the letter," Bondì stated, adding that he may have been named in letters received by other victims, who in total amount to 17.

Only Goodram who was also present at the conference claimed to have been abused by Scerri. According to Grech, Scerri is allegedly a Canadian fugitive who has similar accuses in Canada.

All five of the victims said that all they want now is to see the priests behind bars.

"We have been betrayed by these men who we saw in them a father-figure," they said. "All we want now is for them to be jailed and made sure that they are in nowhere near children."

The three priests are currently residing at St Agatha's Convent in Rabat.

During the press conference, Grech also called out to the general public "to remove their blinkers and act as a mature society".

"Listen to your children when they speak to you and take action. If people had listened to what I had to say back then, none of this would have happened. And we (the victims) wouldn't have gone through all this suffering all these years," Grech insisted.