Ernest Lorch's Absence from Arraignment on Sex Abuse Charges Due to Flawed Indictment, Lawyer Says

By Michael O'Keeffe
New York Daily News
October 30, 2010

http://www.nydailynews.com/sports/high_school/2010/10/30/2010-10-30_lorchs_lawyer_calls_indictment_too_vague.html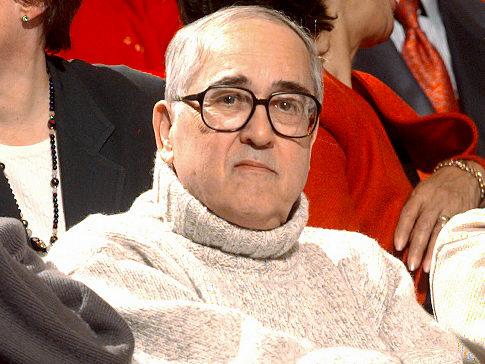 Judge Bertha Josephson issues an arrest warrant when Riverside Church basketball program founder Ernest Lorch (above) fails to appear in Hampshire Superior Court in Northampton, Mass.



A lawyer representing the founder of the famed Riverside Church basketball program says his client failed to appear this week for his arraignment in a Massachusetts court on sex abuse charges because the two-count indictment handed down earlier this month is flawed.

Ernest Lorch was scheduled to enter a plea on charges of indecent assault and battery and attempted rape in Hampshire Superior Court in Northampton on Tuesday. When he failed to appear in court on Tuesday, Judge Bertha Josephson issued an arrest warrant.

Attorney Frederick Cohn said he will fight extradition because the two-page indictment is vague - it says the assault took place between March 1977 and April 1978.

Cohn said the Northwestern District Attorney's office is "linking itself" to a shakedown of his client, who is in his late 70s and in failing health. "I've got a guy who is old and sick and in a wheelchair, and they want to drag him up to Massachusetts to face a guy who has been trying to extort him for years," Cohn said.

"It's all about money," he added.

Lorch filed a lawsuit in state court in White Plains last year that accuses the alleged victim and other men of threatening to go public with sex abuse claims unless the basketball powerbroker paid them off.

Cohn said Lorch used a paddle to discipline the teenager during the Massachusetts trip, which resulted in the assault and battery allegation more than 30 years later.

"I don't see it as sexual assault," Cohn said. "I see it as bad judgment."

Jane Mulqueen, the chief of the child abuse division of the Northwestern DA's office, did not return calls for comment. The maximum penalty for each count is five years.

As the Daily News first reported in 2002, the Manhattan DA's office investigated Lorch after a former Riverside player named Robert Holmes complained about sexual abuse, but prosecutors faced statute of limitations issues and did not file charges against Lorch, a wealthy lawyer. In Massachusetts, however, the statute of limitations clock stops ticking when a suspect leaves the state.

Although the indictment marks the first time Lorch has faced criminal charges, several alleged victims have accused the attorney, who was a deacon at Riverside Church for many years, of sexual abuse.

Lorch is the second city basketball figure to be indicted on sexual abuse charges by a Massachusetts grand jury this year. Bob Oliva, the former Christ the King Regional High School boys coach, pleaded not guilty to two charges of rape of a child at an arraignment in Boston in April.