Man in California, William Lynch, Arrested in Beating of Priest Who Sexually Abused Him 35 Years Ago

By Philip Caulfield
New York Daily News
October 31, 2010

http://www.nydailynews.com/news/national/2010/10/31/2010-10-31_man_in_california_william_lynch_arrested_in_beating_of_priest_who_sexually_abuse.html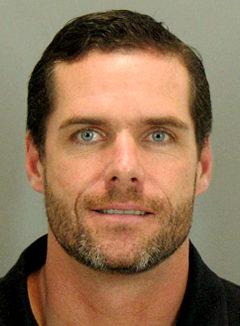 William Lynch was arrested Friday after turning himself into police. Lynch allegedly attacked and severely beat a priest who he said sexually abused him 35 years ago.



A man who was allegedly molested by a priest more than 30 years ago was arrested Friday on charges that he took savage revenge on the now-elderly clergyman by beating him within an inch of his life in the lobby of a retirement home.

William Lynch, 43, had said he had dreamed for decades of confronting Rev. Jerold Lindner, 65, who allegedly molested him and his younger brother in 1975.

Lynch's festering anger finally erupted on May 10 when he visited Lindner at the Sacred Heart retirement home for Jesuit priests in Los Gatos, Calif., where he had been living since 2001.

Lynch met Lindner in a small room near the lobby of the home and asked the old priest if he recognized him, police said.

When Lindner said he did not, Lynch began pummeling him in the face and the body in front of horrified witnesses.

"They're saying it was pretty close to beating him to death," defense attorney Pat Harris told The Associated Press. "They're essentially saying that he waited all these years and then took out his revenge. It's sort of the ultimate revenge story."

Lindner was treated at a local hospital for bruises and lacerations.

Lynch surrendered to Santa Clara County Sheriff's deputies Friday and was booked on suspicion of assault with a deadly weapon. He posted $25,000 bail.

Harris said he will plead not guilty at an arraignment in November.

Police said they were able to tie Lynch to the attack using phone records.

A half hour before the attack, a caller identifying himself as "Eric" called the home and said someone would be visiting Lindner to report a family death, the AP reported.

In 1998, Lynch and his younger brother received $625,000 in a settlement with the Jesuits of the California Province after accusing Lindner of sexually abusing them in 1975 during church-led camping trips in the Santa Cruz Mountains.

The boys, who were 7 and 5 then, were raped in the woods and forced to have oral sex with each other while Lindner watched, Harris said.

Lindner denied abusing the boys and was not criminally charged.

He has been accused of abuse by nearly a dozen people, including his sister and nieces and nephews, and was named in two lawsuits for abuse between 1973 and 1985, according to the Archdiocese of Los Angeles.

Lindner was removed from the ministry, and has lived at the Los Gatos home since 2001.

Rev. John McGarry, the provincial at the home, told the AP that Lindner had recovered from the attack and resumed caring for 75 ill priests at the home.

He is not allowed to leave the facility unsupervised, McGarry said.

In a 2002 Los Angeles Times article, Lynch said he'd had nightmares for years, battled depression and alcoholism and had attempted suicide twice because of the priest's abuse.

"Many times I thought of driving down to LA and confronting Father Jerry," Lynch told the Times. "I wanted to exorcise all of the rage and anger and bitterness he put into me… He stole my innocence and destroyed my life."