Priest Drops Lawsuit against St. Vincent College

By Paula Reed Ward
Pittsburgh Post-Gazette
November 4, 2010

http://www.post-gazette.com/pg/10308/1100585-59.stm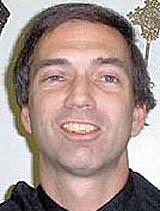 The Rev. Mark Gruber



A Catholic priest who filed a defamation lawsuit against St. Vincent College after he said school officials spread untrue rumors about him regarding the presence of pornography on his office computer abruptly dropped his lawsuit Wednesday.

His attorney filed a motion in Westmoreland County Court of Common Pleas to discontinue the complaint with prejudice, which means the lawsuit may not be refiled.

The Rev. Mark Gruber did not provide any explanation for the discontinuation of the complaint -- which he amended just last month.

His attorney, Sharon Smith, could not be reached for comment.

St. Vincent, though, in a strongly worded statement, issued minutes after the complaint was dropped, clearly viewed what happened as a victory.

"This dismissal comes not as a result of any concession or payment but rather because, at a deposition taken recently under oath, Father Gruber finally had to confront his egregious misconduct," wrote Archabbott Douglas R. Nowicki, the school's chancellor. "It has now become apparent that Father Gruber has misled many people and has caused significant harm in our academic and religious communities."

It then goes on to invite anyone who has been a "victim of his deception or misconduct" to contact the school "so that we can initiate inquiry, healing and reconciliation."

St. Vincent removed Father Gruber, who taught in the school's sociology and anthropology department for more than 23 years, in August 2009.

It was just weeks after homosexual pornography was found on his office computer.

Father Gruber also lost his right to function as a priest.

He filed the lawsuit in September, alleging defamation, invasion of privacy, fraud, civil conspiracy, intentional infliction of emotional distress, abuse of process and negligence.

Father Gruber claimed that his reputation was ruined by the allegations made by St. Vincent's administrators.

However, in a court filing submitted by the school weeks later, officials claimed that Father Gruber never outright denied the allegations against him.

Several months ago -- after Father Gruber was removed -- a former student told both state police and canonical investigators that he downloaded pornography on the priest's computer.

The man said that he confessed to Father Gruber before the pornography was discovered, but that the priest did not reveal the information because he is forbidden under church law.

In speaking with canon lawyers, the former student said, "Father Mark has protected the seal of confession admirably even to the point of losing his job, his priestly faculties and allowing his reputation to be maligned."

But St. Vincent's attorney, W. Thomas McGough Jr., said even if true, the young man's statement is not the whole story.

At least one of Father Gruber's friends believes that the discontinuation of the lawsuit is being done to protect that student.

Ken Minarik, an Illinois optometrist, has been Father Gruber's close friend since they attended West Mifflin North High School together.

Dr. Minarik said he believes the priest dropped the case to protect the seal of confession and the young man who had confessed.

"Father Gruber would never let the penitent be torn down through any kind of deposition or trial," he said. "Father Gruber is the most moral man I have ever known. He would do whatever he needed to do to protect this young man's privacy."

But Mr. McGough dismissed the idea that Father Gruber was protecting a confession.

"The deposition speaks for itself," he said.

Mr. McGough would not discuss the contents of the deposition and instead said that St. Vincent now believes the case should be adjudicated through canonical procedures.

Paula Reed Ward: pward@post-gazette.com or 412-263-2620. Staff writer Ann Rodgers contributed.