Baseball All-Star's Revelation of Abuse Shines a Spotlight on the Crisis

By Patricia Montemurri
Detroit Free Press
November 15, 2010

http://www.freep.com/article/20101115/NEWS01/11150335/Baseball-All-Stars-revelation-of-abuse-shines-a-spotlight-on-the-crisis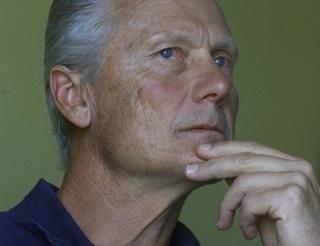 Ex-ballplayer Tom Paciorek talks about a former priest who sexually abused him and his brothers.



When former major league baseball All-Star and broadcast announcer Tom Paciorek revealed in the Free Press in 2002 that he'd been abused by a priest growing up in Detroit, the story received national attention.

At the height of the firestorm over the priest abuse scandal, Paciorek's case drew special notice, in part, because of his renown in sports. He was the first victim from the scandal to possess such a public profile.

For years, Paciorek kept the secret and thought he was the guilty one -- not the priest who secretly molested him and three of his brothers.

"The symptoms are all the same. You feel like you're the guilty one -- like you're the one at fault. And you don't want anybody to know about it," said Paciorek, now 63 and a grandfather of six. "That's the biggest weapon a perpetrator has."

Paciorek and his brothers said they were sexually molested by the Rev. Gerald Shirilla, who became a family friend as a teacher at St. Ladislaus in Hamtramck in the 1960s.

Shirilla once was director of worship for the archdiocese and helped plan the 1987 mass at the Silverdome for Pope John Paul II's visit. The Archdiocese of Detroit removed him in 1993 from parish work. He never was charged.

The Diocese of Gaylord named Shirilla a pastor of St. Mary's Catholic Church in Alpena in 2001. But he was removed after news media reports about past abuse allegations surfaced. Shirilla died in 2004.

"Even as I was reliving the worst moments of the abuse, I was asking, 'God, is this ever going to be over?' And when I was preparing to tell the story, I heard a voice saying it was.

"I hope that everybody else who has been affected can do that. It's a very painful thing, and it's the first stage of the healing process," Paciorek said.