Clergy Abuse in Delaware: Victims Say Diocese's New Plan Falls Short

By Sean O'Sullivan
News Journal
January 12, 2011

http://www.delawareonline.com/article/20110112/NEWS01/101120352&theme=PRIESTABUSE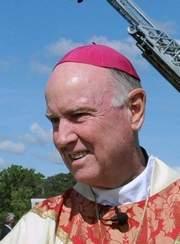 Wilmington Bishop Francis Malooly is hoping for a global settlement.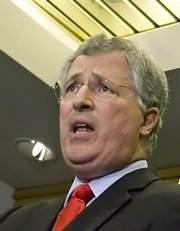 Thomas Neuberger says the average payout is lower than claimed.



WILMINGTON -- Survivors of sexual abuse and attorneys representing them blasted the latest Roman Catholic Diocese of Wilmington bankruptcy plan on Tuesday, describing it as insincere and insufficient, both in terms of the compensation offered to victims and disclosure of information related to abuser priests.

They also charged the plan will prolong the dispute and suffering on all sides.

On Monday, the diocese filed an amended plan with U.S. Bankruptcy Judge Christopher Sontchi, increasing the fund to be divided among abuse survivors from about $28 million to $74 million. Diocese attorney Anthony Flynn said the new plan should result in an "average payout" to survivors in the range of $750,000 to $3 million.

Wilmington Bishop W. Francis Malooly said in a statement Monday that he hopes the new plan -- which has to receive the approval of a majority of abuse survivors with claims -- will result in a "global" settlement of all lawsuits and quickly end diocesan bankruptcy proceedings.

But attorney Thomas S. Neuberger, who is representing a majority of those with claims against the diocese, said simple math -- and a footnote in the plan -- indicates the average settlement will be about $506,000.

Attorney James Stang, counsel to the committee representing 150 people with outstanding priest-abuse claims in bankruptcy proceedings, said if diocesan officials were truly interested in reaching a global settlement they should have at least tried to talk to the committee before filing the plan.

Stang said the diocese never shared its original bankruptcy plan, filed in September, its amended bankruptcy plan filed Monday or disclosure statements related to the plans before they were filed with the court.

"The latest reorganization plan is the diocese's dictatorial and highhanded effort to impose a nonconsensual solution to its sordid history of facilitating and tolerating sexual abuse of the children of the diocese," said John Vai, a survivor of priest sexual abuse who also serves as a co-chair of the bankruptcy committee.

"Critically, the amended plan does not represent a sincere effort to disclose documents that demonstrate the sordid history of abuse in the diocese," said Vai, who won a $60 million verdict from a Kent County jury last month that included a provision requiring St. Elizabeth Parish to pay $3 million.

On Tuesday, four members of the group SNAP -- Survivors Network of those Abused by Priests -- held a news conference and protest outside diocesan headquarters on Delaware Avenue in Wilmington.

"The church is making this about money. It is not about money," said Joelle Cateix, a regional director for SNAP. "It's really about the files." And exposing those who covered up for abuser priests, she said.

The promises of full disclosure fall short, she said, because "a truck can fit through the loopholes."

For example, she said, the diocese is not planning to make the documents related to abuser priests available online. It plans to make them available for a limited period, one day a week at the offices of the diocese, where no copying or scanning is allowed. "No one is going to do that," she said.

Diocese attorney Anthony Flynn responded that nothing in the plan should have been a surprise.

"The committee has been aware of the components of this settlement plan for some time," he said, adding he could not elaborate further because he is not allowed to discuss what was said in mediation.

Flynn also defended the diocese's estimated range on payouts, saying that 97 of the 150 claims are against diocesan priests, and that group is likely to get the bulk of the settlement funds in the plan. The remaining group has claims pending against religious-order priests or others and thus are likely to get the bulk of their compensation from those other organizations.

Contact Sean O'Sullivan at 324-2777 or sosullivan@delawareonline.com.