Brother Joins Priest-abuse Lawsuit

Orange County Register
January 20, 2011

http://www.ocregister.com/news/krumm-284947-abuse-friars.html

SANTA ANA – The older brother of a man who alleges he was molested has joined a priest-abuse lawsuit, saying that he, too, was sexually abused by two priests at a Huntington Beach parish in the early 1990s.

The civil complaint against Gus Krumm, a former Franciscan friar and priest who has admitted to instances of abuse in the 1970s and 1980s while studying and teaching at a seminary, and the Rev. Alexander Manville is set for a jury trial in Orange County Superior Court in July.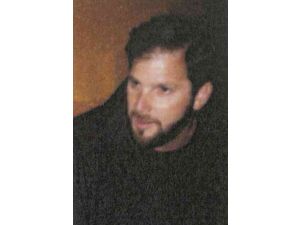 Gus Krumm, in the early 1990s when he was an associate pastor at Sts. Simon and Jude in Huntington Beach.



The first man who alleged abuse, now 26 and identified only as John Doe, sued Krumm and Manville in June 2009, accusing the two former priests at Sts. Simon and Jude Catholic Church of sexually abusing him at the parish during 1992-94.

Allegations by the first plaintiff's brother, now 30, were consolidated into the lawsuit this week. The older plaintiff alleges he was abused while attending the Catholic school during 1990-94.

The abuse started with Manville performing "bogus medical exams" on the boys – activity that escalated to rape, according to plaintiffs' attorney H. Shaina Colover.

Court documents filed in connection with the lawsuit show that Krumm was allowed to continue working at Sts. Simon and Jude for at least five years despite a finding by an independent board of inquiry that he had engaged in "lewd and lascivious conduct with a minor" years earlier at St. Anthony's Seminary in Santa Barbara.

'CANCEROUS EVIL'

St. Anthony's, which closed in 1987 for financial reasons, was a notorious breeding ground for priests who sexually abused minors, according to a 1993 independent board of inquiry report that identified 34 victims of sexual abuse by 10 friars and one friar in training.

"A cancerous evil existed in the institution," the report declared.

Both Krumm and Manville lived at St. Anthony's during this period of "rampant sexual abuse," according to court documents filed by the plaintiffs in the Orange County lawsuit.

In a high-profile settlement in 2006, the Franciscan Friars of California agreed to pay $28.5 million to plaintiffs in 25 separate sex-abuse lawsuits against Krumm and eight other friars.

In related news that emerged Wednesday, the California Supreme Court declined to review an appeals court decision to unseal files of the nine Franciscan friars accused of child molestation, meaning thousands of pages of potentially incriminating documents will be made public within weeks.

The files include psychological records, confidential papers and documents related to the defrocking of some of the men over sex abuse allegations – things that could show how much the Franciscans knew about their employees' behavior and when they knew it.

Six of the friars are living and three are dead.

Krumm served as an associate pastor at Sts. Simon and Jude from July 1988 to September 1998. As pastor from 1982 to 1994, Manville was Krumm's supervisor for six years.

The Orange County lawsuit is one of the latest in a string of civil complaints alleging clergy sexual abuse within the Roman Catholic Diocese of Orange, which made headlines in 2005 when the diocese agreed to pay $100 million to settle lawsuits brought by 90 sex-abuse complainants.

DIFFERENT COMPLAINTS

A lawyer for Franciscan Friars of California said the lawsuit is without merit.

"The Franciscans have settled every case that has ever been brought against them, and they have found that people claiming to have been molested by priests were usually telling the truth," attorney Paul E. Gaspari said.

"But this case is very different," Gaspari said. "We believe the allegations of these plaintiffs? have no merit, and we believe that will be borne out in court."

Colover said the church and the Franciscan Friars have shown a pattern of conduct of attacking the credibility of survivors, even after settlements are reached.

"It's not surprising that they're using this tactic again," Colover said.

Superior Court Judge Nancy Wieben Stock will decide at a hearing in February whether the two accusers can seek punitive damages against defendants Krumm, Manville, the Franciscan Friars and the Roman Catholic Diocese of Orange.

For now, the lawsuit seeks general damages for sexual battery, negligence and other causes of action.

Colover said the brothers are seeking punitive damages against the diocese and the Franciscan Friars because the facts gathered so far show a "callous disregard" for the safety of children.

"They knew Krumm was an abuser, the bishop transferred him into Sts. Simon and Jude in Huntington Beach, and the church retained him with full access to the grammar school no matter what information came forward," Colover said.

Krumm became head pastor of a Portland church after he left Sts. Simon and Jude in 1998. He later was transferred to a Sacramento church and was removed there in 2003 after admitting to past sexual misconduct with children, according to court documents.

NO CRIMINAL PROSECUTION

Krumm never has been prosecuted criminally. He now works for the state in Sacramento, according to Colover.

High-ranking Franciscan and diocese officials allowed Krumm to work among children at the Huntington Beach parish despite knowing – for at least five years – that there had been allegations of sexual misconduct with minors, according to court documents.

Joseph P. Chinnici, who as provincial minister was the highest-ranking Franciscan Friars official in the state when the 1993 abuse report on St. Anthony's was released, said he put restrictions on Krumm, including forbidding him any contact with minors. He also ordered Krumm to undergo therapy.

Two former officials at Sts. Simon and Jude, however, testified in recent depositions that Krumm was not put under any special supervision or monitoring at the Huntington Beach parish after the 1993 report came out.

One of those officials was co-defendant Manville, who also testified in his deposition that he regularly purchased alcohol using money collected from parishioners each week.

Manville said he checked into an alcohol rehabilitation program in April 1987, when he was pastor at Sts. Simon and Jude.

In 1994, Manville was transferred from the Huntington Beach parish to a retreat house, but he was living as a non-practicing priest at Sts. Simon and Jude when the lawsuit was filed in 2009.

Manville since has been sent back to a retreat house.

–The Associated Press contributed to the story.

Contact the writer: 714-704-3764 or ghardesty@ocregister.com