Friar Charged with Sexual Battery of a Nokomis Boy

WTSP
February 2, 2011

http://www.wtsp.com/news/local/story.aspx?storyid=172249&catid=19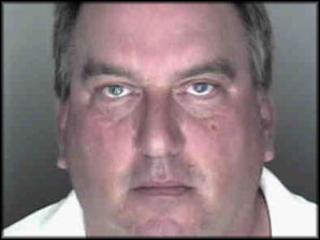 William C. Wert



Sarasota, Florida -- A Carmelite friar has been arrested on charges of having sex with a 14-year old boy, the sheriff's office said tonight.

William C. Wert, 53, of 244 Harbor Drive South, Venice was arrested at his home late Tuesday afternoon. He's charged with Lewd or Lascivious Battery. Investigators say additional charges are pending.

"Wert engaged in sexual activity with a 14-year-old Nokomis boy on several occasions between September 2010 and January 2011," the sheriff's office said in a media release.

The encounters occurred at the suspect's residence, an empty house in Nokomis, in the woods, and in a hotel in Venice, according to the arrest affidavit.

"The teen's father contacted the Sheriff's Office after finding inappropriate messages from the suspect on his son's phone."

Wert listed his occupation as a Friar with the Order of the Carmelites. It was not known if he was affiliated with a local church, the sheriff's office said.

He was booked into the county jail and held without bond.