Former Priest Charged in 2 Molestations

By Michael Hasch
Pittsburgh Tribune-Review
February 3, 2011

http://www.pittsburghlive.com/x/pittsburghtrib/news/pittsburgh/s_721129.html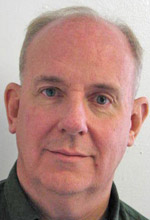 Garrett "Gary" Orr



A former Catholic priest living in McCandless has been charged with molesting two teenage boys when he was a teacher at a school in North Bethesda, Md.

Garrett "Gary" Orr, 57, turned himself in to Montgomery County Police in Maryland on Jan. 25 and was charged with child abuse and third-degree sexual offense, Lucille Baur, the agency's public information officer, said Wednesday.

Orr, who was released the next day after paying a $50,000 bond, could not be reached for comment.

He is accused of inappropriately touching students at Georgetown Preparatory School in 1989 and 2002, Baur said.

School officials say a student accused Orr -- who taught religion, Latin and theater -- of touching him in the fall of 2002, according to an April 18, 2006, article in The Washington Times.

The article said the student graduated before reporting the incident to school officials in October 2003.

By that time, the newspaper said, Orr -- who joined the faculty at Georgetown Prep in 1989 -- had left to teach at Loyola College in Baltimore.

Baur said the police investigation was closed because the boy did not want to prosecute.

"Although the ... police investigation did not result in criminal charges at the time, the (Jesuits Maryland) Province's investigation determined that the sexual abuse allegation against then-Father Orr was substantially true," according to a statement released by Georgetown Prep spokesman Paul Gallagher.

"The school informed its community and alumni group of the Province's findings and asked anyone with additional information or concerns about Orr to contact the school. No additional information was reported to the school at that time."

The Washington Times stated that Orr's priestly standing was suspended in May 2004 and he was forbidden to have one-on-one contact with Loyola students. He was given a leave of absence and ordered not to visit Georgetown Prep, the article said.

Baur, who said Province officials told her that Orr left the priesthood in November 2008, said the investigation was reopened in June when a second student told police he had been molested by the priest in 1989.

Baur said the charges were filed when both boys agreed to prosecute.

The Rev. Ron Lengwin, spokesman for the Catholic Diocese of Pittsburgh, said he doesn't know Orr and doesn't believe he has served as a priest locally.