Ex-priest Faces Abuse Charges

By Daniel de Vise
Washington Post
February 3, 2011

http://www.washingtonpost.com/wp-dyn/content/article/2011/02/02/AR2011020207099.html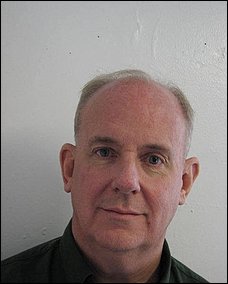 Garrett Orr taught religion, Latin and theater at the school.



Montgomery County police have charged a former priest with inappropriately touching students at Georgetown Preparatory School, the prestigious North Bethesda institution where he taught from 1989 to 2003.

Police said Wednesday that Garrett Orr, 57, is charged with two counts of child abuse and one count of third-degree sexual offense in the case, which arose after a former student came forward in 2009 with a report of sexual abuse.

This is not the first time that Orr has been investigated. An inquiry by his Jesuit overseers concluded in 2006 that he had inappropriately touched a student at the Jesuit-run boys' school, whose rolling campus sits off Rockville Pike.

The earlier allegation of abuse surfaced in May 2004 and was reported to police and Jesuit authorities. The Jesuits determined that the student's allegation was "substantially true," but police did not file charges at the time, according to a Washington Post account.

Orr left Georgetown Prep in June 2003, at the end of the academic year in which that alleged incident occurred. He taught religion, Latin and theater at the school.

School officials reached out to their community at the time and asked anyone else with a complaint against Orr to come forward. No one did, according to a statement issued Wednesday by the school. Orr could not be reached for comment.

The second allegation came to light in December 2009, when a lawyer contacted Georgetown Prep officials, saying a client had been abused by Orr in 1989, the school reported. This allegation, too, was forwarded to police, who then pursued both complaints.

Orr, who now lives in Pittsburgh, turned himself in Jan. 25, according to a police news release. He was released the next day on $50,000 bond.

Police and school officials asked that anyone with relevant information about Orr contact the school, the local Jesuit province or Montgomery police.

Orr was "laicized" by the Jesuits in 2008, which "means he is no longer a Jesuit and he is no longer a priest," church spokeswoman Maureen Locher said in a June 2010 e-mail to The Washington Post, which was preparing a December report on the nebulous whereabouts of some accused priests.