Outside Investigator to Examine Facebook Posts on Priest Abuse

By Beth Wilberding
Lexington Herald-Leader
February 8, 2011

http://www.kentucky.com/2011/02/08/1627148/outside-investigator-to-examine.html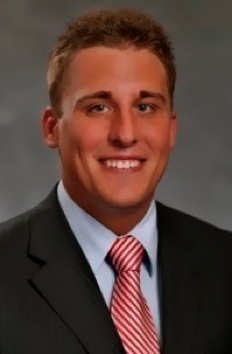 David Jarboe was a 2006 graduate of Owensboro Catholic High School.Buy Photo



The Diocese of Owensboro announced Monday afternoon that it is using an independent investigator to examine allegations made in a Facebook note that an Owensboro man posted before fatally shooting himself in the parking lot of Blessed Mother Catholic Church on Thursday.

The Daviess Commonwealth Attorney's Office is having the Owensboro Police Department investigate as well.

David M. Jarboe, 23, posted about the "pain and torment" he experienced because of sexual abuse in the Catholic church. His body was found outside the church on Thursday morning.

Because of the information posted on Facebook, the Most Rev. William F. Medley, bishop of the Diocese of Owensboro, convened the Diocesan Review Board on Saturday, according to a diocesan news release.

The board investigates sexual abuse allegations in the diocese, according to the diocese's Web site. Medley declined Monday to make any comment beyond what was in the news release.

Medley and the Diocesan Review Board examined Jarboe's Facebook post. The board then recommended that the diocese use an independent investigator to get more information, the news release said.

"Within this posting, David spoke of pain he had endured as a consequence of sexual abuse within the Church, perhaps at the hands of a Catholic priest. ... While David's posting included names of priests, it did not directly identify any priest or any other person as an abuser," the news release said. "Bishop Medley will act upon this recommendation (Monday) to initiate this further investigation."

In accordance with diocesan policy, Teresa Henry, chairwoman of the Diocesan Review Board, made a report to Daviess Commonwealth's Attorney Bruce Kuegel, the press release stated.

Henry assured him of the cooperation of the diocese, the news release said.

Kuegel said he received a copy of the diocesan news release Monday and referred the matter to Owensboro police for investigation.

"I consider that to be a report of an allegation of sexual abuse, because that's what it says in the press release," Kuegel said. "That has been forwarded to OPD for investigation." State law requires that allegations of sexual abuse be investigated, Kuegel said.

"The Commonwealth's Attorney's Office does not conduct independent investigations. We rely on police officers within our jurisdictions," Kuegel said. Prosecutors will wait for the outcome of the police investigation before determining how to proceed, Kuegel said.

Officer Marian Cosgrove, public information officer for the police department, said there is an open investigation into Jarboe's suicide.

"Because it's an open investigation, I can't discuss the details of what's being investigated," Cosgrove said Monday. "We're not at liberty to discuss the details of the investigation until the investigation is complete."

When asked whether police were investigating the contents of Jarboe's Facebook post, Cosgrove said detectives would pursue any leads they find.

"The initial complaint is of a suicide. That is still the scope of the investigation, but it still isn't complete," Cosgrove said. "If there are any other directions in this case, they will be investigated."

The department's investigation is independent of anything being done by the diocese, Cosgrove said.

"We would do what we're doing regardless if they'd opened an investigation or not," Cosgrove said. The department would expect the diocese to share the findings of its investigation with police, Cosgrove said.

"I feel confident the Owensboro Catholic Diocese would report any activity they found in their investigation," Cosgrove said. "We feel we have a very strong relationship with them and there would be open communication."

Jarboe wrote about sexual abuse in the Catholic church in his Facebook post, stating, "The abuse of the church is real. Let it be known. It doesn't make you a non-believer. It doesn't jeopardize your fate. It's the right thing to do. ...

"However, never once will I ever agree with the molestation of children. And never once will I agree with an institution that chooses to not acknowledge it."

Jarboe wrote that he hoped "that this message will save at least one child from the pain and torment that I had to go through. ... Let this be hope to all those out there that have been abused by a Catholic Priest in any capacity. Perhaps your parents don't see, perhaps those you know don't see, know that God sees. And God never forgets."

In the note, he had messages for three priests. To the first one, who he identified as Father Fedewa, Jarboe wrote, "Thanks for proving to me what dedicating your life to Christ can be like. Thanks for your service to the Church."

To the second, identified as the Rev. William Baer: "you get no thanks. You are an evil man. Period."

To the third, the Rev. Freddie Byrd: "I forgive you."Baer is the former rector of St. John Vianney College Seminary at the University of St. Thomas in Minnesota, where Jarboe was a student from fall 2006 to spring 2007 and in spring 2008.

Jim Winterer, director of news services at the University of St. Thomas, said the school hasn't had any complaints about Baer. Winterer said he didn't have information on why Jarboe took the fall 2007 semester off or why he left the university.

Students in the seminary program take courses at St. Thomas. Jarboe left the seminary program in spring 2008, although he finished the semester at the university, Winterer said.

There are no plans for an investigation at the university, Winterer said.

"We're really saddened by this student's death," he said. "We certainly looked into it. I wouldn't call it like a formal investigation, but we wanted to look into it."

Baer is now thought to be pastor of Transfiguration Catholic Church in Oakdale, Minn. Attempts to contact him Monday were unsuccessful.

Byrd was pastor of Blessed Mother from 1998 to 2008. According to the diocese's Web site, he is pastor of St. Peter of Antioch and Sacred Heart parishes in Waverly. Attempts to contact him Monday also were unsuccessful.

The Facebook posting was removed Thursday afternoon, according to a Facebook user who was a friend of Jarboe.

Jarboe's funeral was Monday at Blessed Mother.

"David's parents, sisters and extended family are visibly part of the vital fabric of the Catholic Church of this community," the diocesan news release stated. "The prayers and comfort of all of us in the church are extended to them in this moment of tragic loss."