3 Priests, 1 Teacher, Charged with Sexual Assault

By David Chang
NBC Philadelphia
February 10, 2011

http://www.nbcphiladelphia.com/news/breaking/3-Priests-1-Teacher-Charged-With-Sexual-Assault-115725559.html

[with photos]


Three priests and a schoolteacher were charged with sexually assaulting two young boys over the course of several years, according to the Philadelphia District Attorney's Office.

The men have not been officially arrested but they turned themselves in Thursday morning.

Priests Edward Avery, 68, and Charles Engelhardt, 64, allegedly assaulted a 10-year-old boy at St. Jerome Parish from 1998 to 1999.

Parochial schoolteacher Bernard Shero, 48, allegedly assaulted the same boy at the same Parish in 2000.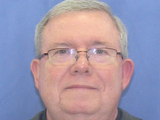 Monsignor William Lynn, 60, the Secretary for...



Priest James Brennan, 47, allegedly assaulted a 14-year-old boy in 1996.

Monsignor William Lynn, 60, the Secretary for Clergy for the Archdiocese of Philadelphia, was charged with two counts of endangering the welfare of a child.

Lynn was responsible for investigating reports that priests had sexually abused children between 1992 through 2004.

Lynn is accused of endangering children by knowingly allowing dangerous priests to continue in ministry roles in which they had access to minors.

The three priests and the schoolteacher are all charged with rape, indecent sexual assault and other related crimes.

They face a maximum of 67 years in prison if convicted of all charges.

Lynn faces a maximum of 14 years if convicted.

The Grand Jury also recommended that the Archdiocese of Philadelphia overhaul its procedures for assisting victims and for removing priests accused of molesting minors.

Cardinal Justin Rigali, the Archbishop of Philadelphia, released a statement in response to the allegations:

As the Archdiocese continues to review the grand jury report that was released this morning, there is one assertion in the report that must be addressed immediately. The report states that there remain in ministry archdiocesan priests who have credible allegations of abuse against them. I assure all the faithful that there are no archdiocesan priests in ministry today who have an admitted or established allegation of sexual abuse of a minor against them.

Please join me in prayer for healing.

Earlier in the day Rigali said:

At this moment, as people of faith we must reach out in compassion and support for one another and for all who are affected by this news. Victims of sexual abuse by clergy may find this news deeply painful. Our thoughts and prayers are with them. It is in this spirit that the Archdiocese of Philadelphia is cooperating fully with the civil authorities in this and all related matters.

"I recognize all the good that the Roman Catholic Church has done and continues to do in the world and in Philadelphia," said Philadelphia District Attorney Seth Williams during a press conference.

"But I am sworn to uphold the law and I will do whatever is necessary and within my power to protect children."

Williams also challenged the church to make a greater effort in exposing sexual abuse.

"The Grand Jury believes that many priests, dozens of them, have remained in active ministry despite solid, credible, allegations of abuse," said Williams.

"It's time for the church to remove all credibly accused priests from the ministry and to put the protection of children ahead of protection from scandal."

Anyone who has been a victim of sexual abuse by a member of the clergy is urged to call a special phone line set up by the District Attorney's Office at 215.686.8783.