Los Angeles Archdiocese to Dismiss Priest over Admission of Molesting Girl

By Jennifer Medina
New York Times
February 12, 2011

http://www.nytimes.com/2011/02/12/us/12abuse.html?_r=1

LOS ANGELES — A priest accused of having a long-term sexual relationship with a teenage girl, writing her decades later to ask for forgiveness and declare that he was a sex addict, is being removed from ministry in a parish, and the diocese's vicar of clergy has also resigned, officials of the Roman Catholic Archdiocese of Los Angeles said Friday.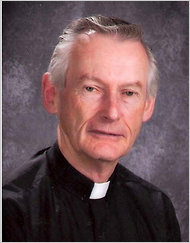 Rev. Martin P. O'Loghlen



The priest, the Rev. Martin P. O'Loghlen, was once a leader in his religious order and was appointed to an archdiocesan sexual abuse advisory board, although officials at both the order and the archdiocese knew at the time about his admission of sexual abuse and addiction. He served on the board, which was meant to review accusations of abuse by priests, for at least two years in the late 1990s, according to church and legal documents.

Tod Tamberg, a spokesman for the archdiocese, said church officials planned to announce the removal of Father O'Loghlen from his current parish in San Dimas on Sunday. Church officials decided to act after being contacted by a reporter about the priest's history of sexual abuse.

Mr. Tamberg said in a statement that officials of the priest's religious order assured the archdiocese in 2009 that Father O'Loghlen was fit for the ministry. He said that the archdiocese's vicar for clergy, Msgr. Michael Meyers, resigned on Friday. Monsignor Meyers had been in the position since July 2009 and it was his job to grant clergymen what are known as faculties to serve as priests.

The Los Angeles Archdiocese, led by Cardinal Roger M. Mahony, has been rocked by sexual abuse accusations for years. In 2007, it agreed to a $660 million settlement with 508 people who said that priests had sexually abused them as children.

"The failure to fully check records before granting priestly faculties is a violation of archdiocesan policy," Cardinal Mahony said in a statement. "We owe it to victims and to all our faithful to make absolutely certain that all of our child protection policies and procedures are scrupulously followed."

Father O'Loghlen had sex on several occasions with Julie Malcolm in the 1960s while she was a student at Bishop Amat High School in nearby La Puente, Ms. Malcolm said. Nearly three decades after the abuse ended, Father O'Loghlen tried to reach Ms. Malcolm, who was then living in Phoenix.

After receiving several phone messages from Father O'Loghlen, Ms. Malcolm filed a complaint with the Diocese of Phoenix and later filed a lawsuit against the priest and his religious order, the Congregation of the Sacred Hearts of Jesus and Mary. In 1999, she settled the lawsuit for $100,000, Ms. Malcolm said.

"I am deeply sorry for our becoming involved and readily accept the fact that I was the responsible one in our relationship," Father O'Loghlen said in a five-page handwritten letter dated June 23, 1996. "Clearly, I was the one in power position. If I had not made a move nothing would have happened between us. I sincerely hope that there were some moments of joy for you in our relationship, but ultimately it caused you much significant pain."

Father O'Loghlen goes on to say that since Ms. Malcolm filed her complaint, he has undergone psychological evaluations, which determined that he is "not a pedophile" or a "sexual predator." But, he adds, "I do have a sexual addiction."

Copies of the letter and other documents were provided to The New York Times by Joelle Casteix, the southwest director of the Survivors Network of those Abused by Priests, who had received them from Ms. Malcolm.

Father O'Loghlen, 74, was ordained in Ireland in 1961. He began teaching at Bishop Amat later that year and remained there for six years. In 1967, around the same time of his involvement with Ms. Malcolm, he moved to Damien High School, a boys' school nearby, where he was vice principal and principal for more than 10 years.

In 1995, Father O'Loghlen became the provincial leader in the western region for the religious order of the Congregation of the Sacred Hearts of Jesus and Mary. After he contacted Ms. Malcolm in 1996, leaders in the Los Angeles Archdiocese and officials with the religious order based in Rome exchanged several letters.

According to copies of those letters, Father O'Loghlen admitted to molesting Ms. Malcolm and told his superiors that he was undergoing counseling. Msgr. Richard Loomis, then the vicar for clergy in Los Angeles, told officials in Rome that he would not remove Father O'Loghlen from the archdiocese but that his service should be limited.

Several months later, Monsignor Loomis removed all restrictions on Father O'Loghlen and, in a letter, thanked him for agreeing to serve on the sexual abuse advisory board. He writes that both he and Cardinal Mahony "feel that you will bring valuable insights to the work of the board."

In a deposition in 1999, Father O'Loghlen said he had attended some of the review board's meetings. Mr. Tamberg said it was not clear why Father O'Loghlen was appointed to the board. Father O'Loghlen remained the provincial for the religious order until 2001, according to the church records. Then, for five years beginning in 2003, he was a pastor in the Philippines.

Mr. Tamberg said the provincial, the Rev. Donal McCarthy, who now oversees the religious order in California, wrote to the archdiocese in March 2009, asking that Father O'Loghlen serve as a priest in Los Angeles. The letter included assurances that Father O'Loghlen "manifested no behavioral problems in the past that would indicate that he might deal with minors in an inappropriate manner" and had "never been involved in an incident or exhibited behavior which called into question his fitness or suitability for priestly ministry due to alcohol, substance abuse, sexual misconduct, financial irregularities, or other causes."

He was appointed as an associate pastor in the San Dimas church four months later. Father O'Loghlen also worked at the parish's elementary school.

The archdiocese's Vicar for Clergy's Office "did not fully consult" other records of the priest's "previous assignments in the archdiocese, which would have indicated that he admitted to having had a sexual relationship with a female minor," Mr. Tamberg said.

American bishops adopted a "zero tolerance" policy in 2002 that bars from the ministry any priest who has abused minors. Mr. Tamberg said that the archdiocese had not received any complaints about Father O'Loghlen in his time at the San Dimas church. He said officials would review records to verify that there had been no other errors.

Father McCarthy said he could not comment. "I can't say anything about the placement of a priest, that's our policy," he said.

John C. Manly, a lawyer for victims in dozens of sexual abuse cases, said Father O'Loghlen's case was egregious because of his time on the sexual review board. "He was personally selected for a board that is meant to protect people from priests like him," Mr. Manly said.

Ms. Malcolm, now 61, said in an interview that Father O'Loghlen had been her debate coach at Bishop Amat High School and that he was particularly encouraging. Sometime around the time she was 16 years old, she said, Father O'Loghlen, who was around 29 at the time, met her at a home where she was baby-sitting. After a few minutes of sitting on the couch talking, Ms. Malcolm said, Father O'Loghlen kissed her. They began having sex more than a year later, Ms. Malcolm said.

"I was so naive, I thought this was some kind of special treatment," Ms. Malcolm said. "We would meet somewhere like it was this clandestine romance. We would periodically break up, but he would call and apologize and ask to see me again and I always agreed."

She said she never considered filing a complaint until Father O'Loghlen tried to contact her.