Parish Not Told Priest Never Charged Our Lady Queen of Martyrs Parishioners Want Public Exoneration of Dempsey

By Joe Anuta
Your Nabe
February 17, 2011

http://www.yournabe.com/articles/2011/02/18/queens/qns_priest_note_20110217.txt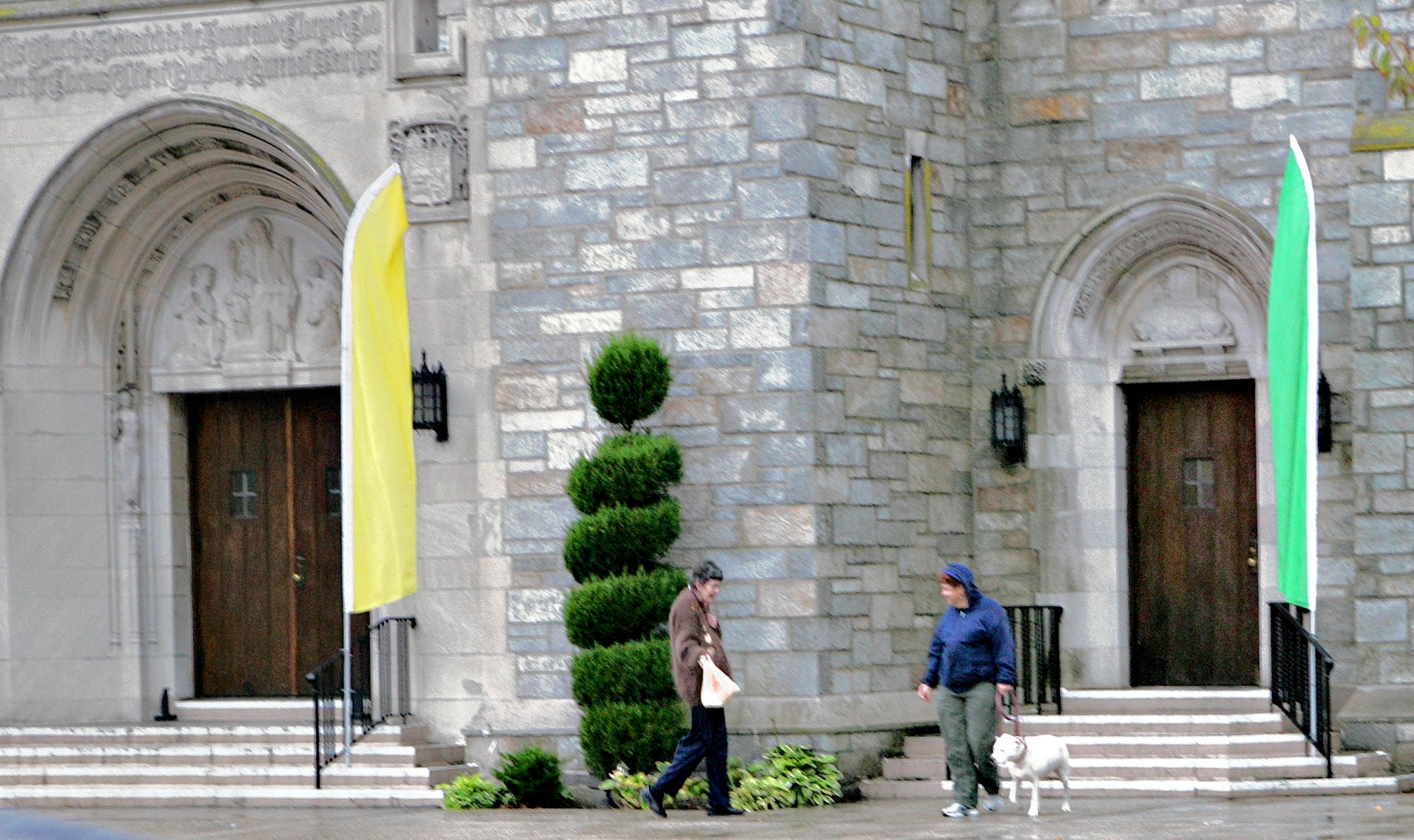 Federal investigators never pursued Monsignor Michael Dempsey, formerly of Our Lady Queen of Martyrs, on charges related to child pornography.



No charges were ever filed against a popular Forest Hills priest who was investigated by federal officials last year amid allegations he looked at child pornography on the Internet, a spokeswoman for U.S. Immigration and Customs Enforcement said.

An anonymous note about Monsignor Michael Dempsey was left Feb. 7 on a door of Our Lady Queen of Martyrs in Forest Hills, where he served from 1961 until 2010, according to a blog post by Forest Hills resident Christine Schott.

The note asked whether Dempsey was ever charged and, if not, whether Bishop Nicholas DiMarzio would notify the congregation, at 110-06 Queens Blvd., in the same manner the investigation was announced, according to Schott.

The note ended with the question: "Is there a double standard in our church?"The investigation by the federal immigration agency began in February last year and Dempsey, who was 77 at the time, was placed on administrative leave.

Following the announcement of the investigation, Monsignor Paul Sanchez read a statement by DiMarzio to the congregation on the weekend of Jan. 23.

"You are undoubtedly aware of the deep suffering and hurt that surround any matter of child abuse, especially when allegations involve a member of the clergy," the letter said. "It can damage, often irreparably, the innocence, the trust and the reputations of all who are in any way affected by it."

But Lorie Dankers, a spokeswoman for ICE, said Friday the agency never pursued charges against Dempsey and thus she could not discuss the case further.

As of Tuesday, Monsignor Kieran Harrington, a spokesman for the Roman Catholic Diocese of Brooklyn, said he was not aware of the note and had no comment on the contents.

Monsignor Joseph Funaro, pastor at the church, did not return calls for comment.

As a priest, Dempsey was in high demand? at the church, according to former parishioner Richard Perl.

"To me, he was what a priest should be," Perl said. "I thought the guy was terrific. It was hard to believe those charges."

Dempsey even helped Perl convert to Christianity from Judiasm.

Perl said that a few years ago, the church hosted a? 50th anniversary party to celebrate Dempsey's priesthood.

"It was packed," Perl said. "He was well-liked."

And despite the investigation, Perl said he has not permanently written off the priest.

"I would personally accept him back," Perl said. "But I doubt he would come back to Queen of Martyrs."

Dempsey served as the executive director of pastoral communications from 1978 to 2010.

The Roman Catholic Diocese of Brooklyn condemns sexual abuse of children, according to a diocese document on sexual abuse policy.

The document states that "The Diocese of Brooklyn denounces all sexual abuse, particularly sexual abuse of children on the part of clergy, which, as our Holy Father, Pope John Paul II, has said, is both sinful and a crime."

Reach reporter Joe Anuta by e-mail at januta@cnglocal.com or by phone at 718-260-4566.