Priest Cleared of Sexual Allegations Returns to Church

By Kiran Chawla
WAFB
February 28, 2011

http://www.wafb.com/Global/story.asp?S=14152287

[with video]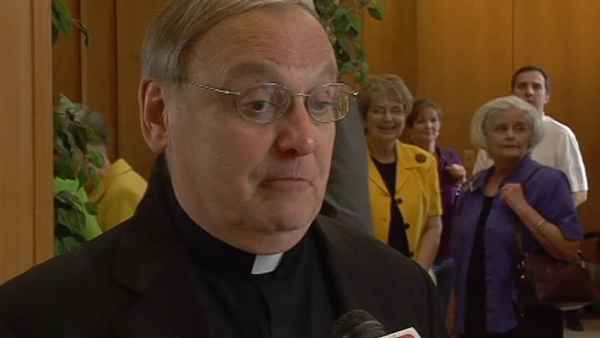 Fr. Tom Duhe



Father Tom Duhe is back as pastor of St. Thomas More Catholic Church after the bishop cleared him of sexual allegations brought against him.

Hundreds of parishioners held a celebration Sunday to welcome back their pastor.

"We are just happy to have him back," said Leigh Pitchford. "We truly love having him back," added Dana Hebert.

Duhe presided over a special mass on Tuesday, but Sunday marked his official return to the church.

"They're happy and I am happy to be back with them," Duhe said.

Last April, a man now in his 20s claimed Duhe sexually abused him more than a decade ago. However, after a 10-month investigation by the church, Bishop Robert Muench said two weeks ago Duhe had been cleared of the allegations.

"No sufficient evidence could be found to substantiate or corroborate the claim that was received," Muench said.

Duhe said he was "dumbfounded" when he heard about the allegations that surfaced at another church.

"I felt nothing was true," he said.

Duhe said he prides himself on knowing how many lives he has changed over the years. In fact, Duhe said he knew the accuser's parents very well, but not the boy.

"I knew who he was, but I didn't know him" Duhe said.

He said the past 10 months have been "trying" for him and for his parishioners.

"My heart was hardened for both Father Tom and the accuser," Hebert said during the welcome celebrations.

"I didn't believe it," said Jim Pitchford, another parishioner. "I wouldn't believe it. I refused to believe it."

The parishioners and Duhe added they are putting the sorrow and misery behind them and will focus on their faith and the future.

"We do realize our prayers are answered that all that praying we did worked," Hebert explained.