Cheektowaga Priest on Administrative Leave during Investigation

By Athan Kompos
WGRZ
March 3, 2011

http://www.wgrz.com/news/article/112154/1/Cheektowaga-Priest-on-Administrative-Leave-During-Investigation

CHEEKTOWAGA, N.Y. - A priest at a Cheektowaga church has been placed on administrative leave while the diocese investigates an allegation against him.

Father David Bialkowski has been the priest at St. John Gualbert church for 15 years. The diocese confirmed on Thursday that they are investigating a claim by a former church member that the priest behaved inappropriately several years ago when the member was a teenager.

Father Bialkowski has denied the accusation and has hired an attorney.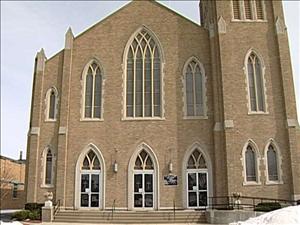 St. John Gualbert church



Because there is a potential victim in this case, Two On Your Side will continue its policy of not naming the accuser. In the interest of full disclosure, we will say that person is a current employee of Channel 2 News.

On Thursday, the Diocese of Buffalo issued the following statement:

Whenever there is an allegation of inappropriate conduct against a priest or, for that matter, any employee of the Diocese, certain policies and procedures are followed. This case is no different.

Fr. David Bialkowski has denied the allegations and he has been placed on administrative leave by Bishop Edward U. Kmiec pending completion of our investigation.

The decision to place Fr. Bialkowski on administrative leave does not imply any determination as to the validity of the allegation.

This case has also been the subject of an extensive review by our Diocesan Review Board, a group which is comprised of former Supreme Court and County Court judges, state prosecutors, medical specialists and volunteer laypersons.

Once the investigation is concluded, the Bishop will determine whether or not Father Bialkowski will receive another ministerial assignment.