New Documents Show Dolan's Delay

By Marie Rohde
News Buzz
March 3, 2011

http://www.milwaukeenewsbuzz.com/?p=498316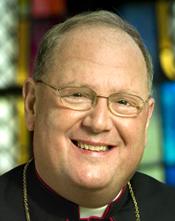 Timothy Dolan



Few priests have done more harm to the Archdiocese of Milwaukee than Franklyn Becker.

Diagnosed as a serial pedophile, Becker was one of two priests at the heart of a $17 million settlement between the archdiocese and 10 California survivors of sexual abuse. At the time, Archbishop Timothy Dolan said the settlement – about half of it paid by insurance – would save the archdiocese from bankruptcy.

Becker and the other priest, Siegfried Widera, had moved to the Sunshine State despite allegations they had abused children here. California court records revealed the Wisconsin misconduct and the church's role in quietly allowing the priests to move to California.

Citing potential financial liabilities created by sex abuse lawsuits, the archdiocese filed for bankruptcy last year. That side-tracked the cases brought by Becker's victims and others.

Jeffrey Anderson, a St. Paul lawyer representing the Wisconsin victims, has released new documents in an attempt to require the bankruptcy court to force former Milwaukee Archbishop Timothy Dolan, now the archbishop of New York, to submit to questioning under oath. Some 200 pages of documents regarding Becker and how Dolan handled his case have been posted to the BishopAccountability.org website.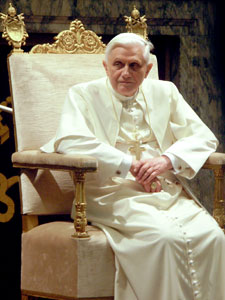 Pope Benedict XVI



Dolan, according to the records, was told that Becker was a serial pedophile but waited nine months before asking the Vatican – Cardinal Joseph Ratzinger, now Pope Benedict – to defrock the wayward priest. It was only after Becker was arrested in 2003 on California sex abuse charges that Dolan acted. The Vatican, in turn, waited more than a year and a half to act.

Becker's charges were dropped after the U.S. Supreme Court threw out the California law that allowed criminal charges to be issued in cases that occurred decades earlier. Becker was allowed to continue working as a priest until 2002. The Vatican finally laicized him in November 2004.

Despite all the grief he caused the archdiocese, Becker was paid $35,000 a year and given health coverage. Just before he agreed to being defrocked, the archdiocese gave Becker $10,000 to cover the cost of health insurance until he reached retirement age.

In 2006, Becker told church officials that he was concerned the archdiocese would make public the fact that he had been defrocked.

"I told him the archdiocese wasn't advertising that," wrote Deacon David Zimprich.