Catholic Priest Accused of Sex Abuse Has Bail Reduced

By Todd Ruger
The Herald-Tribune
March 3, 2011

http://www.heraldtribune.com/article/20110303/ARTICLE/110309809/-1/sports?Title=Catholic-priest-accused-of-sex-abuse-has-bail-reduced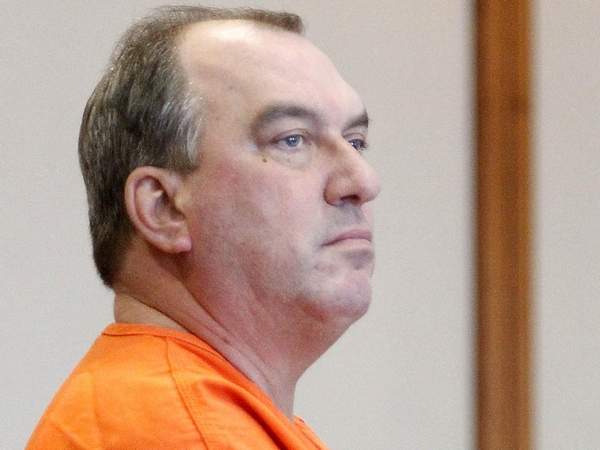 William C. Wert, a Catholic priest accused of sexually abusing a 14-year-old boy, appears in a Sarasota courtroom March 3, 2011.



A Catholic priest accused of sexually abusing a 14-year-old Nokomis boy had his bail reduced Thursday, but not before debate about how involved his religious order will be in his defense.

William C. Wert, 54, has been in jail without bail since his arrest on Feb. 4. Wert's attorney portrayed Wert as a poor Order of the Carmelite priest who should get low bail because he only has a small amount of money in checking, and his $6,000 in assets did not give him the means to flee.

If his bail were set at $50,000, Wert's friend and family might be able to get him out of jail pending trial, defense attorney Jim Dirmann said.

But prosecutors told Judge Rochelle Curley that the assets do not tell the full story of Wert's financial situation, especially now that a private defense attorney is by Wert's side.

Wert lived in a Carmelite order property in Venice, had access to a relatively new gray Ford Mustang that he used to pick up his victim, Assistant State Attorney Dawn Buff said. She asked for bail of $290,000.

"Clearly, he got money to hire his attorney," Buff said. "He has the financial backing of the Carmelite order, and they have substantial assets."

Curley set a $190,000 bail for Wert, who had initially qualified as so poor he needed a public defender.

The Carmelite order confirmed they hired Dirmann to defend Wert. Local private defense attorneys estimate the Carmelites paid as much as $50,000 for Dirmann's retainer fee.

The bail means the Carmelites could either pay $190,000 cash or post Wert's bail through a bondsman by paying $19,000 cash and pledging collateral for the rest.

Dirmann said he does not know if the order plans on posting the bail, but asked in a written statement that "the Sarasota, Venice and Englewood communities to keep an open mind and reserve judgment until Father Wert has executed his right to due process of law and his right to a fair trial in court."

The parents of the 14-year-old boy who told investigators of his relationship with Wert were in the courtroom, along with a woman who wore a badge for Voice of the Faithful, a group that has criticized how church leaders have responded to abuse claims and treated victims.

Detectives say Wert engaged in sexual acts with the teenager at various locations — including Wert's Venice home, an empty house, a wooded area and a motel room — from September to January. The boy reportedly told them that Wert also attempted to engage in sexual activity while they were in his car.

Evidence tying Wert to the sex acts include text messages, Facebook chat messages and a motel room receipt, authorities say.

The boy and his father filed a complaint with the Sarasota Sheriff's Office on Jan. 25 after the man found inappropriate messages on his son's phone.

The Diocese of Venice said Wert is not affiliated with the diocese and did not perform public ministry.