Inquirer: Buckingham Priest, Former Archbishop Wood Principal Among Those Placed on Leave

By Sarah Larson and James Boyle
Warminster Patch
March 10, 2011

http://warminster.patch.com/articles/inquirer-buckingham-priest-former-archbishop-wood-principal-among-those-placed-on-leave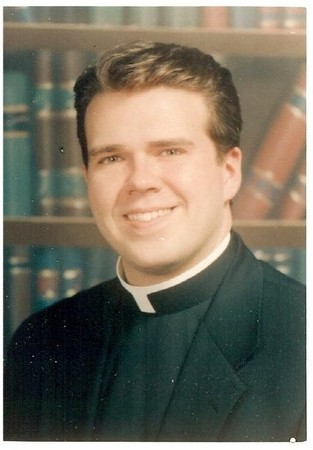 Rev. Zachary W. Navit is among those placed on administrative leave while allegations of sexual abuse are investigated, the Philadelphia Inquirer reported Wednesday.



A priest at Our Lady of Guadalupe and a former principal for Archbishop Wood High School is among 21 priests placed on administrative leave while the Philadelphia Archdiocese investigates allegations of child sexual abuse, according to the Philadelphia Inquirer.

Rev. Zachary W. Navit and Rev. Msgr. John Close are two of those placed on leave, the newspaper reported Wednesday.

The Archdiocese has not confirmed the names of the 21 men who are being investigated, but other news sources have reported the same names.

The details revealed Wednesday follow Cardinal Justin Rigali's announcement Tuesday that 21 of 37 priests named in a Philadelphia grand jury investigation have been removed from active ministry, pending investigation.

"These have been difficult weeks since the release of the Grand Jury Report: difficult most of all for victims of sexual abuse, but also for all Catholics and for everyone in our community," Rigali said in a statement.

Close was named principal of the newly merged Archbishop Wood High School in July of 1990, when it combined the boys and girls schools. He held the position until 1994, replaced by Catherine Murray.

He has been suspended from his current duties as pastor of St. Katharine of Siena in Wayne, Pa., where he has served since 2006. A representative from Archbishop Wood declined to comment and referred all requests to Donna Farrell, director of communications for the Archdiocese of Philadelphia.

Navit served as a part-time parochial vicar at Our Lady of Guadalupe, according to the church's website. He also was director of the Office for Special Projects and Office for Closures at the Archdiocese.

According to the OLG bio, Navit studied at Saint Charles Borromeo Seminary and was ordained as a priest in 1994.

Before coming to OLG, Navit served at other parishes, including Nativity of Our Lord, in Warminster, and Saint John Bosco, in Hatboro.

In 2004, the bio said, Navit was appointed Pastor of Saint Francis de Sales Parish and Most Blessed Sacrament Parish, in West Philadelphia. The parish also runs a parochial school for more than 500 students.

The accusations against Close, Navit and the other priests come a month after a Philadelphia grand jury on Feb. 10 issued a scathing report into allegations that the church had covered up sexual assaults on young boys.

The grand jury investigated allegations that two priests and a teacher sexually abused a 10-year-old boy at St. Jerome Parish, Philadelphia, and that another priest at St. Jerome sexually assaulted a 14-year-old boy.

The grand jury recommended criminal charges of rape and indecent sexual assault against the three priests, Edward Avery, Charles Engelhardt, and James Brennan, and the teacher, Bernard Shero, according to the Philadelphia district attorney's office.

It also recommended charging church official Monsignor William J. Lynn with endangering the welfare of a child, for "knowingly allowing dangerous priests to continue in ministry," the district attorney's office said.

As Catholics around the area marked the beginning of Lent Wednesday, a letter from Rigali to the faithful begged for forgiveness from God and reconciliation with the community.

"During this Lent we are especially conscious of the grave sins of sexual abuse committed against minors, in particular by members of the clergy," Rigali wrote. "We experience the need to ask Godís forgiveness repeatedly in our liturgy and to offer prayers of reparation for these sins and for all the sins of the world."