Suspended Priest Was Congressman's Mentor

By James Mcginnis
Philly Burbs
March 10, 2011

http://www.phillyburbs.com/news/local/article_abffeb98-4b43-11e0-9f94-0017a4a78c22.html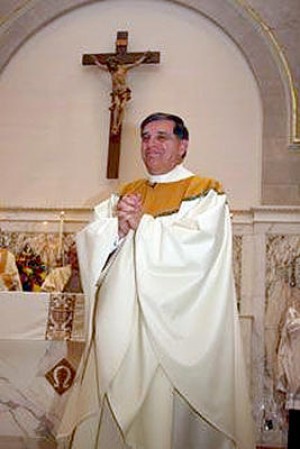 Rev. Joseph Logrip, former pastor of Immaculate Conception



One of the 21 priests suspended by the Archdiocese of Philadelphia this week amid allegations of misconduct was a long-time friend and mentor to Congressman Mike Fitzpatrick.

In 2005, the Rev. Joseph Logrip, former pastor of Immaculate Conception church in Bristol Township, was invited by Fitzpatrick to offer a prayer of invocation in the hall of Congress.

In remarks before the House, Fitzpatrick called Logrip a "spiritual man who conveys his spirituality in a very gentle, unassuming way." The congressman said he invited Logrip whom he described in 2005 as a longtime friend and mentor.

Church officials said they plan to review allegations of misconduct by Logrip and 20 other suspended priests. But there is no presumption of guilt, church officials said. Logrip was also quoted in a 2005 story in the Philadelphia Inquirer, regarding the sex scandal involving priests.

"The whole thing troubles me very much." Logrip told the Inquirer.

The newspaper placed calls to Fitzpatrick's district office Thursday morning, seeking comment from the lawmaker. The newspaper was unsuccessful in reaching Logrip for comment. Calls to local parishes were referred to the Archdiocese of Philadelphia.