Lacey Priest Accused in Decades-old Sex Abuse of Child

KOMO
March 14, 2011

http://www.komonews.com/news/local/117977019.html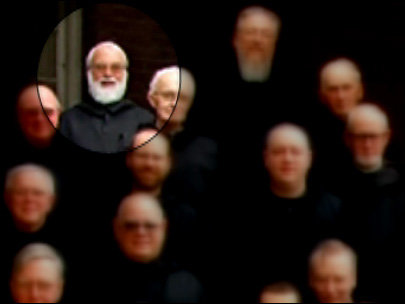 Edward Receconi is highlighted in this group photo.



SEATTLE -- Accusations of sexual abuse have stripped a Catholic priest of his right to perform mass in Seattle and Lacey.

The alleged incidents date back two decades, but they're just now coming to light.

The Archdiocese of Seattle is preparing to launch a private investigation into Edward Receconi after receiving a disturbing phone call from an attorney.

"The accusation was of child sexual abuse," said archdiocese spokesman Greg Magnoni.

Receconi became the pastor of Sacred Heart in Lacey in 1987. His accuser says it was while he served at this parish about 24 years ago that the abuse allegedly occurred.

"This is the first accusation of child sexual abuse that we've had for Father Edward," said Magnoni.

Receconi is a Benedictine monk living on St. Martin's University campus where he performed services at St. Martin's Abbey until now.

"The abbey has withdrawn him from his faculties and taken him out of public ministry," said Jennifer Fellinger, a spokesperson for St. Martin's University.

The accused priest also performed weekend masses in Seattle.

"He's no longer able to serve as a parish priest in the Archdiocese of Seattle, and that will continue until the investigation is complete," Magnoni said.

Magnoni said the archdiocese doesn't yet know the alleged victim's name or how the child came in contact with the priest, but it immediately contacted police, parishes and Receconi's superior at St. Martin's.

"He's very concerned about it. Very concerned for everyone involved," said Fellinger.

The alleged victim's attorney did not respond to KOMO's request for a comment.

While the statute of limitations has run out for a criminal case, a civil claim can be filed within three years of recalling a memory of abuse or realizing the harm it caused.

Experts say it's not uncommon to bury that pain for years. Once more information is uncovered, the archdiocese plans to hire a private detective to determine whether the accusations prove credible.