Monica Yant Kinney: a Priest's Victim Talks about Suffering and Forgiveness

By Monica Yant Kinney
Philadelphia Inquirer
March 16, 2011

http://www.philly.com/philly/columnists/monica_yant_kinney/118064379.html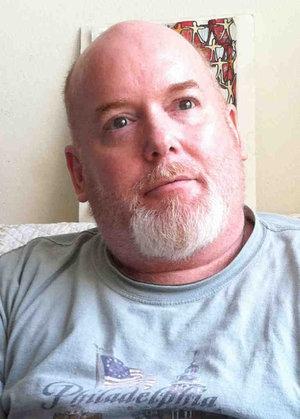 Martin Donohoe advises the victims in current cases of sexual abuse by priests to "Be patient. Don't be intimidated. You have the power of truth on your side."



Martin Donohoe hoped to silence taunting voices the day he barricaded himself in his apartment, ready to plunge a knife into his stomach.

"I was convinced there was a police officer outside reading a report about me being a deviant priest," Donohoe, 48, recalls. "I thought prosecutors were trying to kill me. I heard all these characters banging on my door."

That was 2009, four years after Donohoe made area history as the first (and so far, only) victim of clergy sex abuse to have his day in criminal court. The "characters" haunting him were players from that galling legal drama.

Officially, Donohoe won his battle in 2005 when the Rev. James Behan, a 60-year-old Oblate priest, pleaded guilty to repeatedly assaulting a teenage Donohoe in the late 1970s when Behan taught religion at the all-boys Northeast Catholic High School.

Behan faced two decades in prison, but in a shocking decision, Common Pleas Court Judge Pamela Dembe - who wept on the bench - sentenced him to just 12 years' probation.

Having read 325 letters of support for Behan, Dembe said she had determined that, besides the involuntary deviate sexual intercourse and corrupting the morals of a minor the priest admitted, he had led an otherwise "godly" life.

Donohoe was devastated, he tells me as we talk Tuesday in the Chestnut Street apartment where he almost killed himself. Today, he offers encouragement to the next group of abuse victims about to endure trials of their own.

"Be proud," he advises them. "Be patient."

"Don't be intimidated. You have the power of truth on your side."

Who's on trial?

On my way to meet Donohoe, I had tuned into 1210 AM to Chris Stigall's morning drive show, only to hear another alleged sex-abuse victim being tried.

Stigall's guests? Defense attorney Richard DeSipio and his client, the Rev. James Brennan, charged with raping a teenage boy in Chester County in 1996.

"There is one guy saying you did this to him," Stigall noted to Brennan, "but he does have a pretty long rap sheet."

"He's 29, he's in a Bucks County jail," the radio host added. "So this gets dicey."

As legal strategies go, impugning the accuser is neither new nor novel. But the stunt signals how vicious this five-way rape and conspiracy trial is becoming. And it shows, yet again, the risks victims take to reveal sordid secrets.

Donohoe says he began feeling paranoid shortly after coming forward in 2002.

"They had all these people on TV saying [Behan] was the greatest teacher. Some of my own family members said I was only doing it for money," Donohoe recalls. "The district attorney told me to ignore it, but I took everything personally."

Instead, he walled himself off, becoming emotionally distant to family and friends - especially the devout Catholics - as the case dragged on and on.

Once, he even chose not to attend a relative's funeral - in part because the officiating priest feared Donohoe might act out at the service. He gave up the chance to mourn his uncle because "I didn't want to create tension."

Dress warmly, bring friends

I tell Donohoe it sounds like he paid a great price to step forward. He shrugs and offers more advice for those who will next need it.

"Courtrooms are very cold," Donohoe says. "I wore flannel underwear and corduroy pants in August because I was freezing."

He prayed and meditated before testifying at the preliminary hearing to slay the stress of feeling "that the whole case was up to me."

In court, the victim sat with his then-partner, Bob Derer. Today, both men wonder if Donohoe was deemed less compelling because he lived with a man.

"Because the abuse started when Marty was 14," Derer tells me, "they made it sound like he was old enough to call it a 'relationship.' "

Miraculously, by the time of the trial, Donohoe had forgiven Behan. So the victim kept his courtroom supporters to a minimum "because we didn't want to look like bullies." That strategy backfired when Behan submitted stacks of character references and bused in devoted parishioners for the sentencing.

"I didn't cry, because it hurts too much to cry," Donohoe says, somewhat ruefully. "I didn't overplay it, I didn't have a mob of family write letters." The takeaway? "If you don't do it, they will."

After hearing of his mental breakdown, hospitalization and slow road back to normalcy, I ask Donohoe whether he regrets accusing Behan or, indeed, forgiving him.

"No, never," Donohoe insists. But he does wish justice wasn't such a letdown. And he hopes to God other victims don't suffer his fate.