Former Joliet Catholic Priest Again Charged with Sexual Abuse

Chicago Sun-Times
March 17, 2011

http://www.suntimes.com/news/metro/4374701-418/former-joliet-catholic-priest-again-charged-with-sexual-abuse.html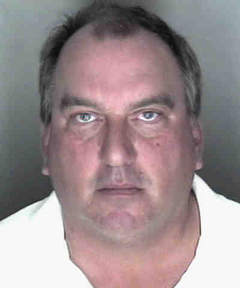 William C. Wert



A priest who was once the assistant principal at Joliet Catholic High School has been arrested again on sex abuse charges.

The Rev. William C. Wert was arrested Feb. 1 after a 14-year-old boy in Venice, Fla., told police Wert had engaged in a sexual relationship with him for five months.

Wert, 54, was ordained in 1986 and worked in California before coming to the Joliet Diocese in 1987.

When Joliet Catholic High School and St. Francis Academy merged into Joliet Catholic Academy in 1990, Wert was named athletic director. He also became assistant principal. After three years, he returned to California.

"We are unaware of any problems that were reported during the six years he was in the diocese," Joliet Catholic spokesman Doug Delaney said Thursday.

In 2004, Wert was named prior of a Carmelite seminary in Washington, D.C. In 2007, police there arrested Wert for touching a 14-year-old boy's thigh. He was later convicted of assault and served 15 days in jail.

On Jan. 25, the Florida teen's father contacted police about Wert after finding messages on his son's cell phone. He gave police the phone and a laptop.

Authorities say Wert was aware of the boy's age and engaged in various sexual activities with the boy in his house, his vehicle, an empty house, a wooded area and a motel room.

After police examined the computer and phone, Wert was arrested and charged with seven counts of sexual battery of a minor and four counts of lewd behavior.