Survivors Network for Those Abused by Priests Heads to Ascension of Our Lord in Northeast

CBS Philly
March 22, 2011

http://philadelphia.cbslocal.com/2011/03/20/survivors-network-for-those-abused-by-priests-heads-to-ascension-of-our-lord-in-northeast/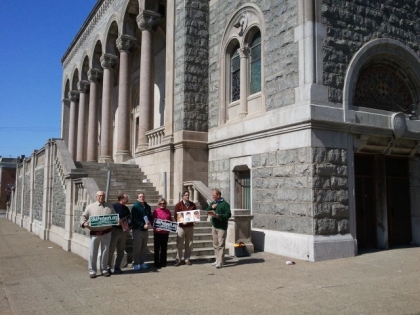 Ascension Of Our Lord In Northeast Philadelphia (Credit: Cherri Gregg)



A support group for individuals sexually abused by priests visited a Northeast Philadelphia neighborhood where a priest was removed from service due to possible sexual misconduct.

"We want to help protect the vulnerable and to heal the wounded. We want to reach out to anyone else who may have been hurt to let them know it is safe to come forward and there is helping hand."

David Lorenz is the Director of the Survivors Network for those Abused by Priests, or SNAP. The organization met outside the Ascension of Our Lord Church in the 700 Block of East Westmorland Street to pass out fliers and to raise awareness about priest sex abuse.

"I would ask any parent in this neighborhood to ask their children even if that child is 40 or 50 years old," says Lorenz.

Reverend Michael Chapman used to work at Ascension of Our Lord until he was temporarily removed from service following a Grand Jury report that identified the priest.