Nw Jesuits to Pay Largest Sex Abuse Settlement in U.S. History

KOMO
March 25, 2011

http://www.komonews.com/news/local/118658434.html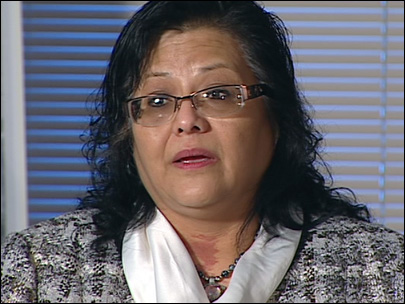 Clarita Vargas, who was victimized as a child at St. Mary's Mission School, talks about her experiences at a Friday news conference about the $166.1 million settlement.



SEATTLE - A group of Northwest priests who sexually abused hundreds of children in the 1940s through the '90s have agreed to pay $166.1 million to the victims, say attorneys involved in the settlement.

The huge payment by the Northwest Jesuits marks the largest settlement between a religious order and abuse victims in the history of the United States.

The abuse took primarily took place in Jesuit-operated mission schools and boarding schools on Indian reservations in the Pacific Northwest and Alaska.

Many of the victims are now in their 50s or 60s, but still have not forgotten the fear and torment they suffered at the hands of Jesuit priests who abused them sexually and psychologically. Many of those children were brought to the missions after they were abandoned by their parents.

Katherine (Hansen) Mendez, 53, who was abused as a child at St. Mary's Mission boarding school in Omak, said she felt "a feeling of relief," when she learned of the settlement.

Mendez, a Yakama tribal member, was 11 when she was sent to St. Mary's by a state foster worker, and was abused until she was 12 years old.

Multiple law firms were involved in bringing the settlement on behalf of nearly 500 victims, including Tamaki Law, which represents many of the victims who were abused in Washington state, Idaho and Montana. The Manly & Stewart firm handled 200 cases from Alaska.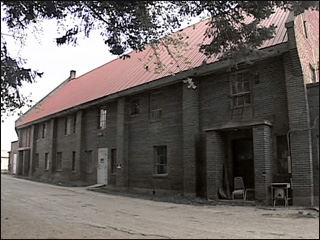 St. Mary's Mission School, where much of the sexual abuse took place, sits empty and abandoned now.



"This settlement recognizes that the Jesuits betrayed the trust of hundreds of young children in their care, and inflicted terrible atrocities upon them," says attorney Blaine Tamaki. "These religious figures should have been responsible for protecting children, but instead raped and molested them."

Thirty-eight of the claims handled by Tamaki law firm involve sexual abuse by Father John Morse, a Jesuit priest who now resides in a private retirement facility operated by Gonzaga University and financed by the Jesuits.

Mendez says she was one of his victims.

"Father Morse started abusing me almost immediately when I arrived at St. Mary's Mission," Mendez said. "I kept the sexual molestation hidden in the dark, in my soul, for years and years. Finally, when I came forward and saw that others did too, it was as if the blanket that had hidden our secret was pulled off and we could move into the light again."

Forty-nine of the victims represented by Tamaki were sexually abused when they were 8 years old or younger. The other victims were age 9 to 14 when the abuse occurred.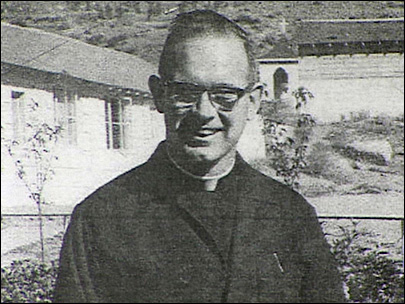 Father John Morse



Most of the abuse occurred in the 1950s through the 1970s at reservation mission schools, including St. Mary's Mission in Omak; Sacred Heart Mission in Desmet, Idaho; St. Ignatius Mission in St. Ignatius, Mont.; St. Paul's Mission in Hayes, Mont.; and St. Labre Mission in Ashland, Mont.

Theo Lawrence, who was abused as a child at Montana's St. Ignatius Mission, was molested by Father Augustine Ferretti, aka "Father Freddy," and by a nun who worked with the Jesuit missionaries.

He was in the third grade when the molestation began. "The nun or one of the brothers would send me to the rectory to see Father Freddy," Lawrence said in an earlier interview. "He would give me candy or call me special – and then he would molest me. They all did at various times."

Lawrence died last week - just days before the settlement was reached.

But in an earlier interview, Lawrence said that he was scared to tell anyone about the abuse because all of the boys were told repeatedly that "men of God don't talk. We were scared that if we uttered even one word, we would go to hell."

Final court documents that determine future claims and other details are expected to be completed within the next week or two, Tamaki said. The settlement also asks the Jesuits to provide a written apology to the victims, and share documents of importance to victims, such as their personal medical records.

Judge Elizabeth Perris, the chief federal bankruptcy judge in Portland, Ore., presided over the case.

Earlier, the Northwest Jesuits - known legally as the Society of Jesus, Oregon Province - filed for bankruptcy after settling previous claims totaling more than $60 million brought by dozens of other abuse victims.

One of those victims, Patti Webb, was just 6 years old in 1962 when she was taken to St. Mary's. Alone and scared, the daughter of an alcoholic - absent mother, Webb says the sexual molestation started right away.

She said Father Morse "did whatever he wanted, whenever he wanted."

"He'd say, 'You're coming into my office. You're getting a whipping.' Well, yeah, you'd get a whippin' but you'd get a lot more than that."

If she refused to "participate," as Father Morse called it, she was locked up in a pitch-black root cellar with a dirt floor that was crawling with spiders.

She says Father Morse has never acknowledged the abuse he subjected dozens of children to over the decades.