Priest Removed from Chesterfield Pastorate

By Zachary Reid
Richmond Times-Dispatch
April 13, 2011

http://www2.timesdispatch.com/news/2011/apr/13/tdmet01-priest-removed-from-chesterfield-pastorate-ar-968610/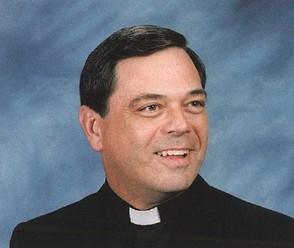 The Rev. Steven R. Rule, pastor at Church of the Ephiphany, is on administrative leave.



A local Catholic priest once investigated over allegations of sexual misconduct has been removed from the pulpit again.

The Rev. Steven R. Rule, until Sunday the pastor of the Church of the Epiphany in Chesterfield County, was placed on administrative leave pending the outcome of an internal investigation by the Catholic Diocese of Richmond.

The diocese spokesman, Steve Neill, said Bishop Francis X. DiLorenzo went to the church on Sunday and informed the congregation by reading a statement.

"This past week, I received a report of inappropriate behavior by your pastor," DiLorenzo told the congregation, Neill said. "This report did not involve a minor."

The exact nature of the allegation was not clear. Neill, also the editor of the Catholic Virginian newspaper, said he didn't have any further information.

In the statement, DiLorenzo told the congregation that the diocese will conduct an investigation and that Rule had agreed to give up his position while the process is under way.

It's the second time Rule has been placed on administrative leave since being ordained in 1975. In August 2002, then-Bishop Walter F. Sullivan temporarily removed Rule from the pulpit of St. Andrew Catholic Church in Roanoke while the diocese investigated a claim that Rule sexually abused a student at St. John Vianney Seminary in Goochland County in 1976. At the time of the incident, Rule was dean of students. The school closed in 1978.

In the fall of 2002, the diocese determined that Rule engaged in a situation that "was inappropriate and exceeded the boundaries under the circumstances." He was subsequently reinstated and assigned to Epiphany.

Diocese Vicar General the Rev. Mon. Thomas F. Shreve, a former Epiphany pastor, will lead the church until the investigation is complete.